Jersey Scottish begin Premiership defence against St Paul's
Last updated on .From the section Football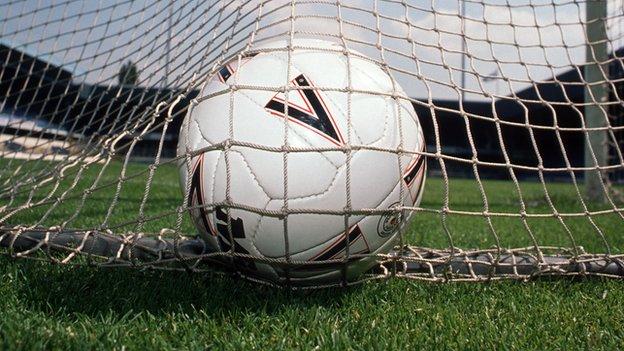 Champions Jersey Scottish begin the defence of their Premiership title against former champions St Paul's.
The Jersey champions are the final side to start their campaign, a month after the first game between St Paul's and Grouville at Clos des Pauvres.
St Lawrence, who finished second in the Championship last season, play their first-ever top flight game against Rozel Rovers on 15 September.
Championship winners St Brelade's first game is at Grouville on the same day.
Relegated Trinity begin life in the Championship on 25 August with a match against Magpies while First Tower, who also came down, travel to St Clement.
Opening Jersey Football Combination Fixtures
Saturday 25 August
Premiership
St. Paul's v Grouville
Championship
Jersey Portuguese v Beeches Old Boys
St. Clement v First Tower Utd
St. Johnv Jersey Nomads
St. Martin v Sporting Academics
Trinity v Magpies
Saturday 8 September
St. Ouenv Jersey Wanderers
Saturday 15 September
Grouvillev St. Brelade
St. Lawrence v Rozel Rovers
Saturday 22 September
St. Paul's v Rozel Rovers
St. Peterv Jersey Wanderers
Tuesday 25 September
Jersey Scottish v St. Paul's