Fulham's plans to increase Craven Cottage capacity approved
Last updated on .From the section Football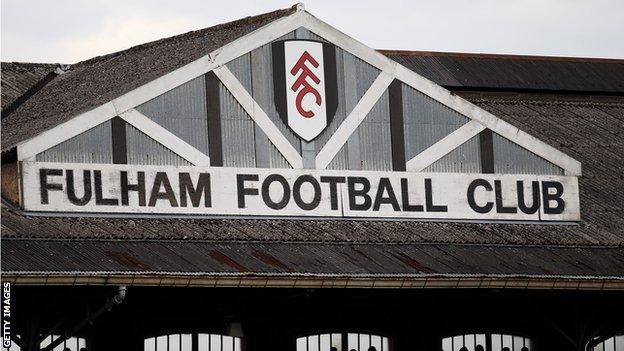 Fulham have had plans approved to extend the capacity of their Craven Cottage ground to 30,000.
A London Borough of Hammersmith and Fulham hearing has confirmed the club can refurbish its Riverside Stand.
Fulham will also open the riverside walk from Putney to Hammersmith for the first time in recent history.
"It is vital that the club is given every opportunity to develop the facilities available," said Cottagers chief executive Alistair Mackintosh.
Mackintosh added: "This is extremely exciting news and we are all delighted with this outcome.
"I am confident that an increased capacity and major improvements to the facilities can help us deliver the chairman's vision of long-term growth and self sustainability for this football club."
Fulham's current capacity is 25,700 and until as recently as the 2001-02 season, contained areas of terracing for standing supporters.
The Riverside Stand backs onto the Thames and a recent poll of local residents revealed 91% were in favour of the stand being redeveloped.