Egypt coach Ramzy confident despite defeat to Brazil
By Osasu Obayiuwana
BBC Africa Sport, Cardiff
Last updated on .From the section Football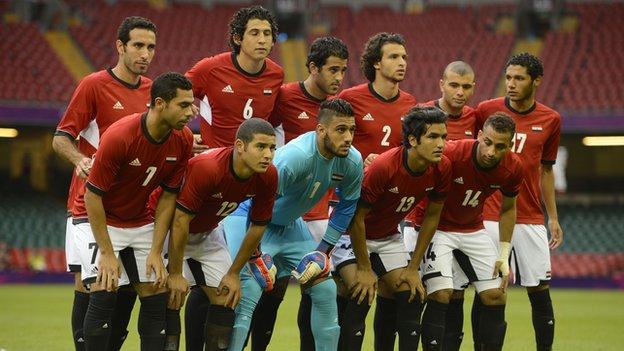 Egypt coach Hany Ramzy says the tumultuous political situation at home is having a negative effect on his team's form at the Olympic Games.
"Everyone is aware of what has been happening in Egypt and the terrible effect it is having on our football," said the former international.
"We had no league for nine months and this has meant that my players have not been in very good competitive shape."
"But we have to move forward now, as I have a lot of confidence in the young players that I have brought to this tournament."
"They have physical presence and good technique and I think they can form the bedrock of the team that qualifies for the 2014 World Cup in Brazil, which is the main target for Egyptian football right now."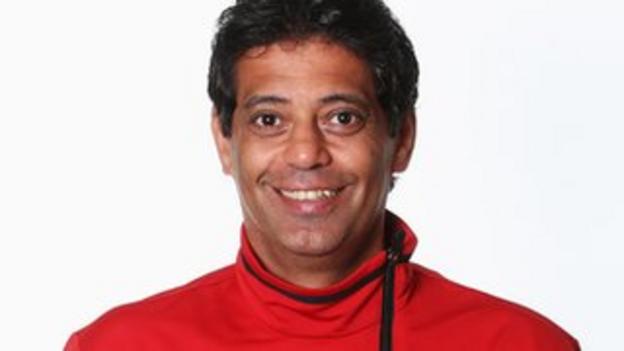 There were legitimate fears for Egypt's Group C campaign at half-time of their Cardiff clash against the Brazilians, with the North Africans trailing 3-0 but they rallied in the second half with goals from captain Mohamed Aboutrika and Mohamed Salah.
Finishing the game with an impressively-high tempo, as they came agonisingly close to snatching a point, the young Pharaohs were let down by costly first-half defensive errors, especially by Ahmed Hegazi and Eslam Ramadan, which handed Brazil a three-goal lead within 30 minutes.
"There is no doubt that we could have got a point, or even won the game, if we had shown more defensive concentration in the first half," said Ramzy, who distinguished himself as a top-class defender with Werder Bremen and Kaiserslautern in Germany.
"When you play a top-class Brazilian side, with players of the quality of Neymar, you cannot afford to make the type of basic defensive mistakes we committed.
"We got punished and found it hard to recover from that. But I am proud of my team and their performance, which I know they can improve upon," said a man who won the Africa Cup of Nations in 1998.
Egypt, whose game against Brazil was their first at an Olympic tournament since 1992, take on New Zealand in their next group match on Sunday, which is being played at Manchester United's Old Trafford ground.
Their Group C campaign concludes against Belarus in Glasgow on 1 August, as the Egyptians look to improve upon their fourth-place finishes in both 1928 and 1968.
Football in Egypt has been rocked since the toppling of former President Hosni Mubarak in early 2011, when the league was suspended before another ban on playing the sport followed a stadium disaster in February.
Over 70 fans, most of whom supported Al Ahly, died after attending a game at the home of rivals al-Masry in Port Said.