Dundee/Highland derbies to banish Old Firm blues

By Thomas McGuigan
BBC Sport
Last updated on .From the section Football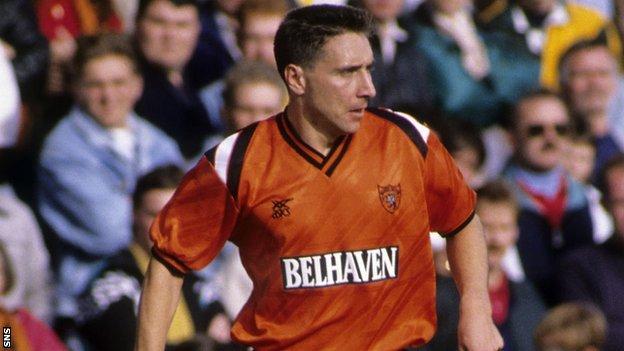 The upcoming Scottish Premier League season may be shorn of Old Firm clashes, but it will boast two new derbies worth shouting about.
Dundee's elevation has the city licking its lips in expectation and First Division champions Ross County will lock horns with Highland rivals Inverness.
Jim McInally - who played for both Dundee clubs - is relishing the return of the derby.
"To get it back means a lot to the people of the city," he said.
Dundee, who have taken Rangers' place in the top flight, are eagerly awaiting Sunday 19 August: when the city rivals meet at Tannadice.
"I still stay up here and I know how much it means to people," said McInally, who is now manager at Third Division Peterhead.
"It's going to be welcome, certainly, and there'll be plenty of banter ahead of the first derby."
McInally believes United, as an established SPL club, have the upper hand and will be keen to prove they're "still top dogs in the city".
"People sometimes don't understand derbies: even if it's like Peterhead v Fraserburgh for example," he added.
"We played a few weeks ago and it's got a lot to do with pride. Supporters have got a great pride in their team; especially if it's against their rivals.
"Historically, the clubs have overpowered each other in different eras. I played for both clubs twice and know the Dundee derby inside out.
"It's a game you want to win so that you can go to work on Monday, because you can be rest assured that there's always someone who wants to have a go at you!"
McInally said one memorable incident involving a legendary Dundee United manager illustrated the importance of the Dundee derby.
"When Jim McLean was the United boss, he could beat Celtic, Rangers and Aberdeen - who were probably the best team at the time - he could beat them as often as he liked, but nothing meant more to him than beating Dundee.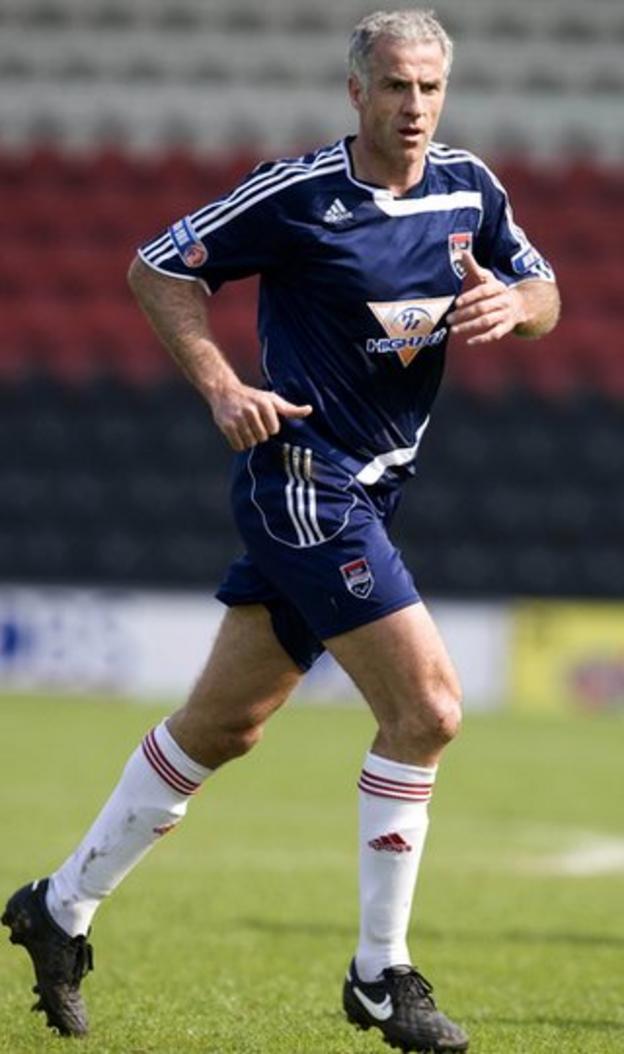 "That was his big game and if you weren't winning a derby game against Dundee then Jim used to go absolutely bonkers. I remember, one day after a game he came in and had a swipe at the empty laundry basket and stuck his foot right through it.
"In between getting a rollicking, all the players were dying to laugh, the venom in his face was scary but at the same token his foot was stuck in the laundry basket. It was a good moment."
Craig Brewster starred for Inverness over two playing and managerial spells, while turning out for Ross County in 2009/10 and enjoying a stint as assistant coach in Dingwall.
Now a first-team coach at English League One outfit Crawley Town, Brewster has fond memories of his time at both clubs.
"It will be fantastic for the fans of both clubs and the whole of the Highlands," he said.
"Winning those derbies means the bragging rights are massive. When I was Inverness manager, the derbies were just friendly games.
"At Ross County I was assistant manager to Derek Adams, we played Inverness in the First Division: we won one game and they won the other.
"Inverness moved up to the Premier League that season, this time it's both clubs in the top flight.
"People will see massive changes in Dingwall and I wish them all the best. I'm sure County will be fine; they won the First Division at a canter with some really good players.
"There'll be pressure on both clubs. Inverness have been in the SPL for a number of years. I had great times at both clubs and thoroughly enjoyed my time in the Highlands.
"Every derby, whether it's Junior teams, Celtic v Rangers or Barcelona v Real Madrid, is there to be won."
One derby gone and two new ones to enjoy: there will still be plenty to shout about in Scotland's top flight this season.