Premier League 2012-13: Managerial merry-go-round
Last updated on .From the section Football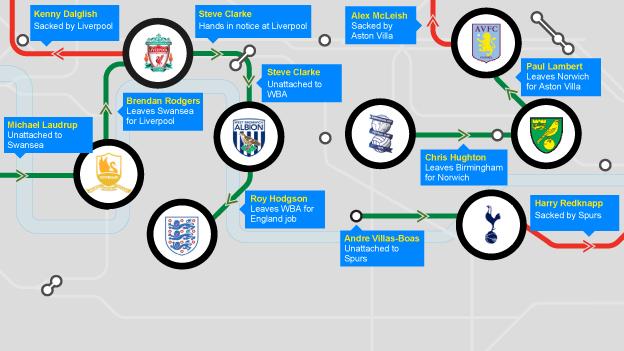 The mighty have fallen and the old guard are being replaced by the new.
There have been six managerial changes in the Premier League since the end of last season and the game of musical chairs has been unkind to the older generation.
Warnings to clubs about the need for stability and the perceived folly of boarding the managerial merry-go-round have fallen on deaf ears, with the wind of change blowing through the top flight like never before.
Where last season there was Kenny Dalglish at Liverpool, now there is Brendan Rodgers, 22 years his junior. Where there was sexagenarian Harry Redknapp at Tottenham, now there is 34-year-old Andre Villas-Boas.
In Paul Lambert, Aston Villa have a manager 11 years younger than Alex McLeish who was in charge last season, while West Brom's new head coach Steve Clarke is 16 years the junior of England's Roy Hodgson.
There have been exceptions but the overwhelming trend is towards the modern, innovative young coaches - students of the game, more technical coaches who their employers hope can find improvement on the training field, rather than in the transfer market.
BBC Sport analyses the task facing each of them.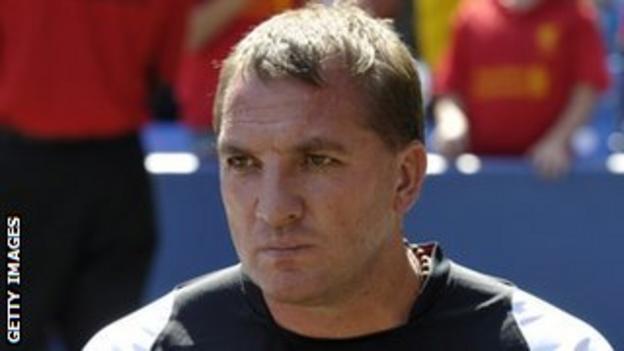 Brendan Rodgers - Liverpool
The king is dead, long live the king.
The new Liverpool manager faces arguably the most daunting task of the lot. The owners would like a top-four finish and while failure is unlikely to be met with a P45, Rodgers and his squad must find their rhythm quickly to succeed.
"What he did at Swansea was unbelievable," former Liverpool striker Robbie Fowler said. "But there are players here, so if he can get us playing the way we want to be then it puts us in exciting times. He's said he's going to do that and I think he will get it right, but maybe it will take a bit of time."
A top-six finish may be a more realistic aim for Rodgers. His first priority will be to improve Liverpool's woeful home form and he will hope the arrival of striker Fabio Borini will help remedy last season's failure to convert chances.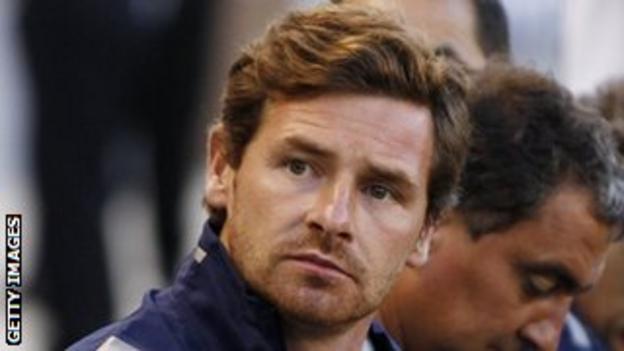 Andre Villas-Boas - Spurs
Unpopular at Chelsea, the young Portuguese has much to prove on his return to England.
Villas-Boas has the technical and tactical knowledge, but much will depend on whether he can enthuse the Tottenham players with his vision in a way he singularly failed to do at Stamford Bridge. "It's more than a slight risk because of the way things didn't work out at Chelsea," former Spurs manager Glenn Hoddle said.
"But the decision has been made and it's a key moment for Tottenham. Everyone at Spurs has to get behind him."
Champions League qualification looks a must for Villas-Boas, but much will depend on how the players adapt to their new manager's obsession with detail.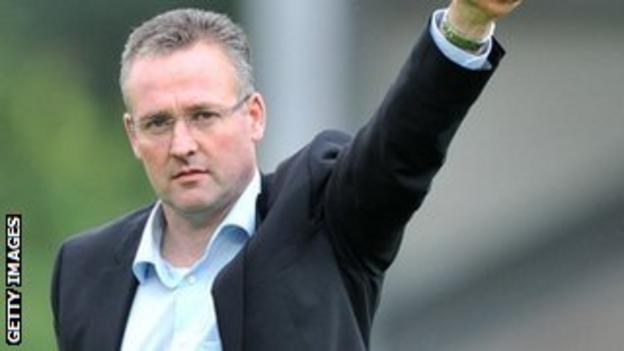 Paul Lambert - Aston Villa
Lambert knows how to invigorate a club wilting in front of their own fans.
When the former Scotland international arrived at Carrow Road in 2009, Norwich had just been relegated to League One and had opened the new season with a 7-1 home defeat at the hands of Lambert's former club Colchester. Within two years the Canaries were back in the Premier League.
The only way is up in the eyes of Villa fans. The air of optimism around Lambert's arrival is in stark contrast to the misery of last season, when Villa lurched to their lowest points tally in Premier League history. The new manager wants to reintroduce the passing, possession game over long-range punts. The noises coming out of the camp are that the players are thriving on it.
"Last season wasn't the best for a team as big as us," Villa midfielder Barry Bannan said. "The new manager has given everyone a massive lift, it is a fresh start."
A top-half finish would be a step in the right direction for Villa. Lambert will, no doubt, want more.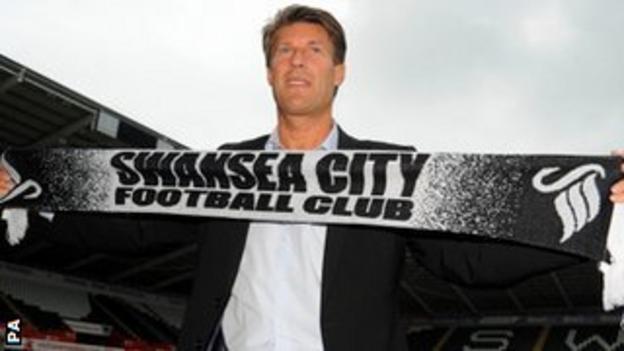 Michael Laudrup - Swansea
If losing Brendan Rodgers was a setback, the arrival of a man with the pedigree of Laudrup has more than softened the blow.
The Dane is a logical choice. He was the creative fulcrum of Johan Cruyff's Barcelona 'Dream Team', a player whose touch was exquisite. He is now a manager with an obsession for possession and skill. Technique and movement were everything under Rodgers and they will be again under Laudrup.
The men are different, of course, but the vision is a shared one. Swansea defender Angel Rangel said: "Laudrup and Swansea have found each other. He has been at Barca and knows the game on which Swansea is based.
"He knows it's complicated but we will get there and make it easy if we all pull in the same direction. No-one can say that everything will go well, but you have to evolve. We have a good team and I guess signings will reinforce us."
The barrier in Laudrup's path is that the element of surprise has gone. No-one will underestimate Swansea as they did last term. Survival must be seen as a success, but Laudrup will want to at least repeat last season's 11th.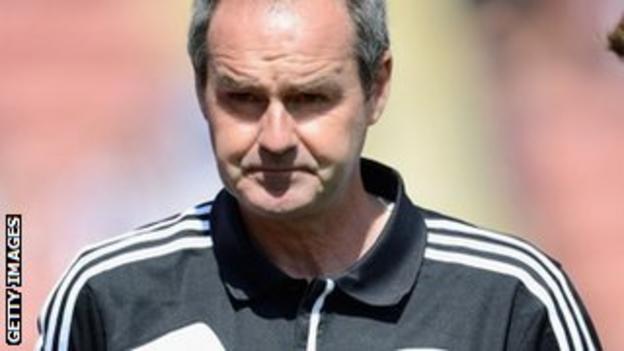 Steve Clarke - West Brom
Clarke has served his apprenticeship, done his time in the trenches and learnt from the very best, but the time has come for him to step out of the shadows.
He has won two Premier League titles, two League Cups and an FA Cup during a glittering 14-year coaching career working alongside Jose Mourinho, Sir Bobby Robson and Kenny Dalglish.
His role at the Hawthorns will be his first in the front line and his departure from Anfield last month, after the arrival of Brendan Rodgers, provided him with a brutal reminder that he will have to hit the ground running.
Roy Hodgson has shaped West Brom into a functional and organised unit. Clarke will aim to build on that framework, that reliability and, for the first season at least, his target must be replicate West Brom's back-to-back mid-table finishes (10th and 11th).
"He is meticulous with his planning, extremely organised and very knowledgeable about Premier League football," Clarke's assistant Kevin Keen said.
"West Brom have done really well. We want to try to be in and around those positions again and Steve has mentioned about trying to get more points than before. It's a tough target, especially with the clubs that have come up."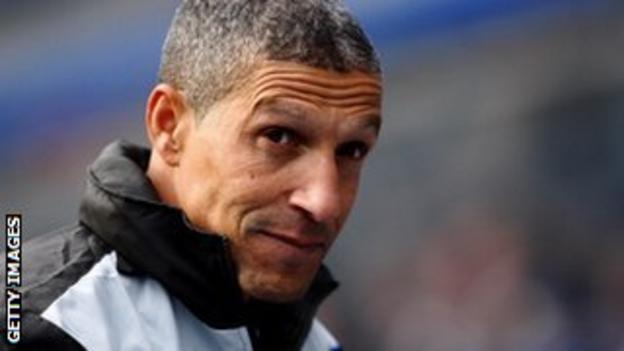 Chris Hughton - Norwich
Stepping into the shoes of a man who has led Norwich from League One to a mid-table Premier League finish in three years is no easy task.
Hughton, in his quiet and unassuming manner, has taken on Paul Lambert's extraordinary legacy of success at Carrow Road and now must attempt to improve on what many believe was a season of over-achievement.
Keeping striker Grant Holt qualifies as a significant early victory for Hughton. The next will be to calm fears of second-season syndrome and ensure Norwich take on the qualities of their manager and go about their business without fuss.
"We need to maintain the same levels, regardless of whether the old manager stayed or not," Norwich and England goalkeeper John Ruddy said.
"The new boss coming in now might even help us with that 'second-season syndrome', because we all need to impress him. We have got a very solid squad, now we have to raise it that extra step."