Crawley Town need new boss - Gary Alexander
Last updated on .From the section Football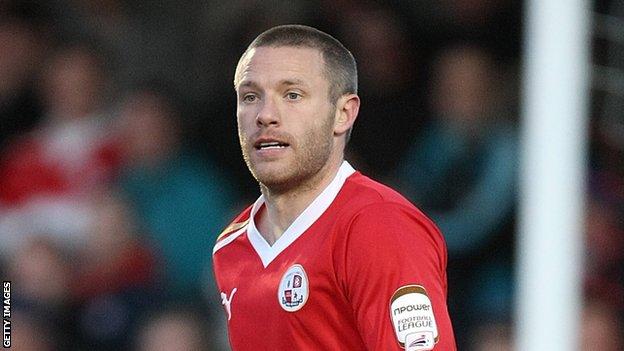 Crawley Town striker Gary Alexander says the playing squad are in limbo until a new manager is appointed.
"The sooner we get a manager the better," the striker told BBC Sussex.
"We want to know what sort of style we're going to be playing. At the moment we're playing a decent bit of football and mixing it up."
The 32-year-old added: "[Director of football] Steve Coppell and Craig Brewster are doing a good job at the moment and keeping us ticking over.
"We're putting in some good performances in pre-season.
"Sean laid his marker down in two weeks, which shows what a good coach he is. But we can't dwell on that - we've got to move on as a club and move on as players.
"When a new manager comes in, hopefully we'll be ready to go and he can take us on from there.
"The sooner the situation is resolved, the better."
Sheffield United academy manager John Pemberton and Aldershot boss Dean Holdsworth have both turned down the Crawley job this summer.
Brewster is in his second spell as caretaker manager after guiding the club to promotion from League Two last season once Steve Evans moved to Rotherham in April.