AFC Telford United sign ex-Tamworth man Kieron St Aimie
Last updated on .From the section Football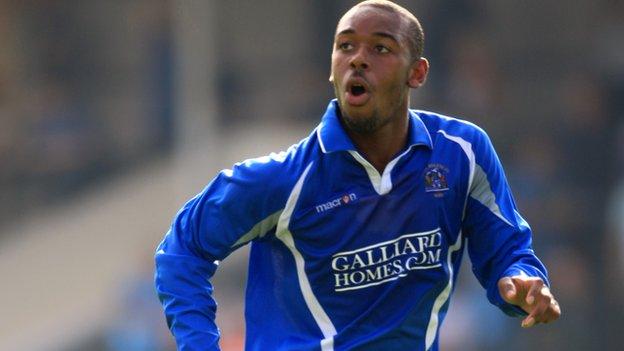 AFC Telford have made their fourth signing of the summer by bringing in striker Kieron St Aimie.
The 23-year-old, 6ft 2in Londoner, who started his career at QPR, hit 11 goals in 19 games for Tamworth last season.
That included a brace against Telford in a 2-2 draw at The Lamb last August.
St Aimie, who made the England C contingency squad last season, follows the Bucks' signings of fellow striker Jake Reid, midfielder Luke Hubbins and defender Michael Briscoe.