SPL 'newcomers': Dundee, Ross County and Hearts' John McGlynn
By Clive Lindsay
BBC Scotland
Last updated on .From the section Football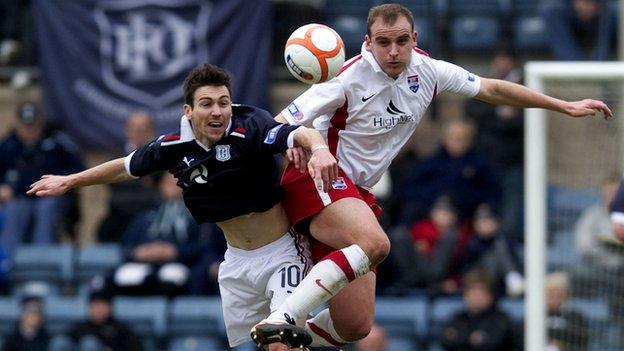 In normal times, 75% of teams have avoided going from the highs of promotion from Division One to the lows of relegation from Scotland's top flight less than 12 months later. However, these are not normal times.
Rangers' financial collapse and re-birth in Division Three means that the Scottish Premier League welcomes two new clubs instead of one this season.
Statistics alone dictate that this should substantially increase the chances of one of the new boys finishing last of 12 and dropping straight back down.
That one of them, Dundee, has only had three weeks to prepare for ending their seven-year absence from the SPL, having finished a proverbial country mile behind runaway champions Ross County, makes relegation for one of them even more of a possibility.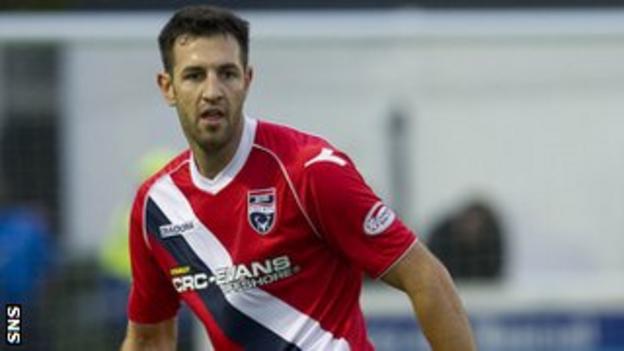 It certainly makes the Dark Blues' task that bit more daunting.
However, Hamilton Academical manager Billy Reid thinks it is too difficult to predict how the two promoted sides will fare among Scotland's elite.
Reid knows a thing or two about leading a team of fresh faces to SPL safety, his young side having been one of six Division One champions to have avoided immediate relegation in the last eight seasons.
And he believes that the financial fallout from the absence of Rangers, in terms of gate receipts, television money, sponsorship and mere uncertainty, could have levelled the SPL playing field for all but reigning champions Celtic.
"I think it is very open as so many clubs have had to cut their playing staff," Reid told BBC Scotland.
"Clubs like Hearts and Kilmarnock have lost a lot of players, with a lot heading for England.
"Kilmarnock lost Dean Shiels, who was an absolute stand-out last season, and other teams have lost similarly influential players."
Reid's side returned to Division One last season after three years in the top flight and the 48-year-old is well placed to assess the two newcomers in shades of blue - and the one managerial 'new boy', John McGlynn.
County finished 24 points ahead of Dundee - four more than Celtic managed over Rangers even with the help of a 10-point deduction for the latter going into administration as their financial troubles came to a head.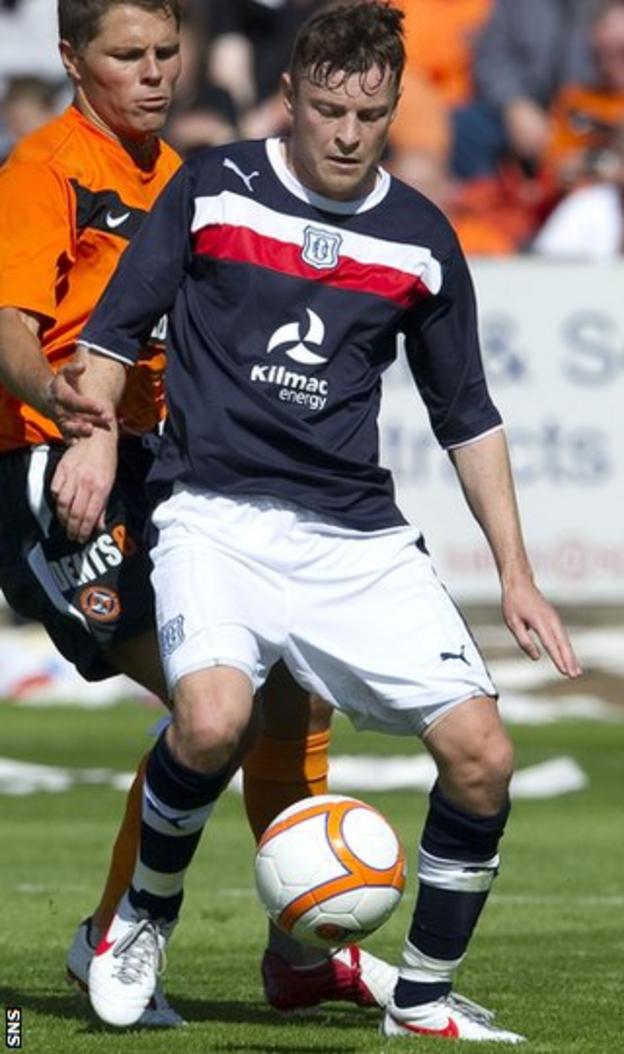 "They have a tight-knit group up there and they did fantastically well to run away with the league last season," said Reid.
"Falkirk and ourselves relied on young players, but Ross County have players with experience.
"No single player is a stand-out, but they benefit from great solidity.
"They are in the Premier League on merit and, with the experience and strength in depth they have, they should be good enough."
County boss Derek Adams has lost forward Michael Gardyne and defender Gary Miller to SPL rivals Dundee United and St Johnstone respectively as the Staggies make their top flight debut 18 years after stepping up from the Highland League to the Third Division with neighbours Inverness Caledonian Thistle.
However, the club from little Dingwall, a town of only 5,000 inhabitants, have added players of SPL experience, such as veteran defender Ross Tokely from Caley Thistle and former Dundee United defender Mihael Kovacevic.
Dundee, in contrast, had been preparing for another push for promotion, Iain Davidson and John Baird arriving from Division One rivals Raith Rovers and gambling on the potential of talented 21-year-old defender Declan Gallagher from Clyde.
Battering the phones to agents long into the night has so far unearthed three players with SPL experience - former Aberdeen defender Davide Grassi, ex-Falkirk forward Mark Stewart and released Hamilton winger Jim McAlister - half of what their manager believes will be necessary to compete in the top flight.
"I think what they do until the end of the window will be very important for them and Barry Smith will realise that," suggested Reid, speaking shortly before McAlister joined the Dark Blues.
"Dundee had a group of players who did reasonably well in Division One, but now they are going into the Premier League.
"His players will have received a huge lift by being unexpectedly propelled into the Premier.
"But squad size and keeping your key players fit is the important thing and he will need to have more strength in depth."
The Accies boss picked out 26-year-old winger Nicky Riley, whose injury problems thwarted his progress at Celtic and Reid's own club, as one to watch in the Dundee side.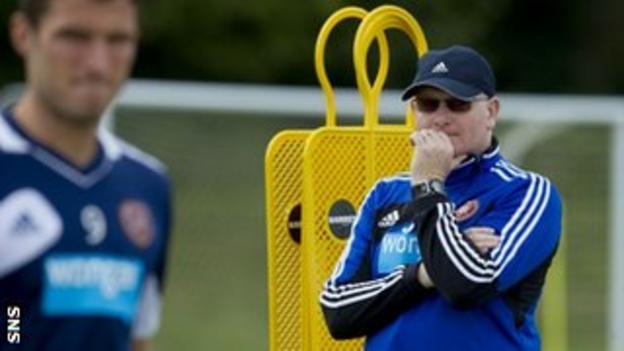 "I thought one of the stand-out players in Division One last season was Nicky Riley until he got injured," said Reid.
"I think it is a big season for him and I just hope, for his sake, that he stays injury free as he can have a big say in how Dundee do in the Premier League.
"I also think Stevie Milne will be a huge player for them."
Veteran striker Milne returns to the top flight after a season away from the stage he graced with St Johnstone and in his previous spell at Dens.
McGlynn is another 'old new face', having replaced Paulo Sergio as Hearts manager after being persuaded to return to the unpredictable world that is Tynecastle under maverick owner Vladimir Romanov following a six-year spell with Raith Rovers.
"One thing about John McGlynn's Raith Rovers team was that they were difficult to beat," Reid said of the 50-year-old who was previously a coach and two-time caretaker boss at Hearts. "They were very stubborn.
"I think he managed to squeeze more out of the players he had there.
"Although they found it more difficult last season, they came close to promotion two seasons ago and, if they had beaten Dunfermline to it, it would have been a miracle.
"It's no surprise that Hearts turned to him as he knows the set-up there.
"Hearts have lost a lot of players and he is having to work with young players, but I think it is a good thing for Hearts.
"It is what we've been doing here at Accies. It is healthy for Hearts and it is healthy for Scottish football."
The next 10 months will tell whether the season is not only healthy for County, Dundee and McGlynn but for a national game left battered and bruised by the demise of one of its major institutions.