Tony Vance aims to manage Guernsey FC expectations
Last updated on .From the section Football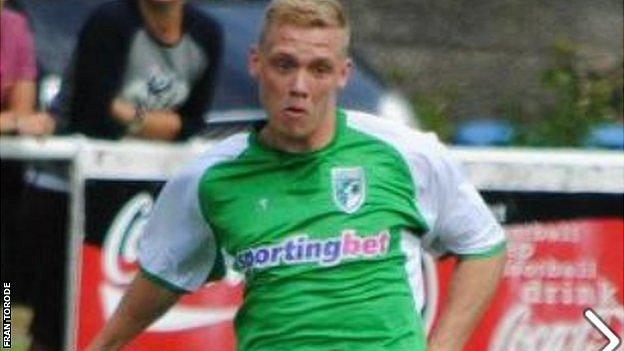 Guernsey FC boss Tony Vance says his side's first season in the Combined Counties Premier League will not be as easy as some people think.
The Green Lions won promotion in their first ever season last year and host Croydon at Footes Lane on Saturday.
Guernsey have slight concerns over Simon Geall, Angus MacKay and Dave Rihoy ahead of the game.
"I'm confident we've got what it takes to try and get promotion, but it's going to be a tough ask," Vance said.
"To those people who are expecting four or five-nil victories like we had last year, it's not going to happen every week, they'll be few and far between and we'll have to dig out some results," he added to BBC Guernsey.
Guernsey cruised to the league's Division One title in their first season of existence last year, losing just two games all season, as well as winning the league's Premier Challenge Cup.
"People in the UK think that Guernsey are going to steam-roller this league but that's not the case.
"We'll be in and around the mix, if we're not I'll be disappointed, but I can't see us winning every game comfortably like we won a few games comfortably last year.
"But if you're asking me 'can we win the league?', the answer's yes."
And Vance says their success will depend on continuing their great form at Footes Lance, where the island side lost only once last season.
"Without putting too much pressure on ourselves, our home games are going to be key.
"It's very important that we try and get a win, but they'll be coming over and hoping to try and spoil us."