Gael Clichy: Banana incident at Man City game probed by police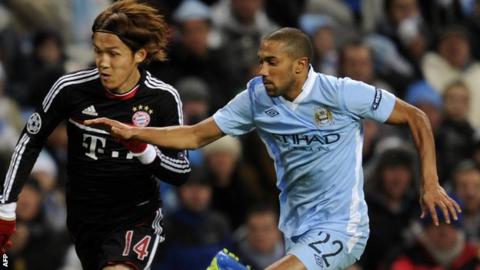 Irish police are investigating claims that a banana was thrown at Gael Clichy during Manchester City's 4-0 friendly win at Limerick on Sunday.
Gardai and Thomond Park staff are studying CCTV after Clichy was allegedly targeted.
City have not made a formal complaint about the incident.
But Clichy tweeted: "How sad to see 'bananas thrown on the pitch' tonight... Knowing people around the world need food. No words for this."
Limerick have promised that any fan found to be involved in the incident will be banned from future matches.
A statement released on behalf of Limerick FC and Thomond Park Stadium said: "The Gardai and stadium officials are reviewing the CCTV recordings to attempt to identify an individual involved in the throwing of an offensive object onto the playing field.
"Any individual identified as being involved in an incident of this nature will be banned from future attendance and the matter will be handed over to the Gardai. All those involved with the friendly game fully condemn all forms of unacceptable behaviour of this nature."