Bury fans will back decision over Richie Barker successor
Last updated on .From the section Football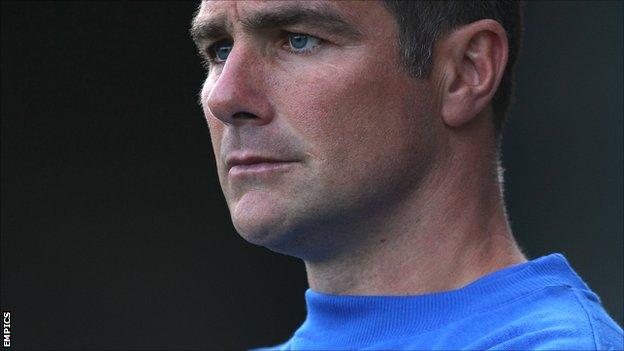 Bury director Mark Catlin is confident that the club's supporters will back the board's decision when they appoint a successor to manager Richie Barker.
The board will meet later this week to decide who will replace Barker, who
Catlin told BBC Radio Manchester: "Our supporters are fantastic. They rally behind whatever decision we make.
"There are no divisions and we're united. This will be another step in our evolution up the league pyramid."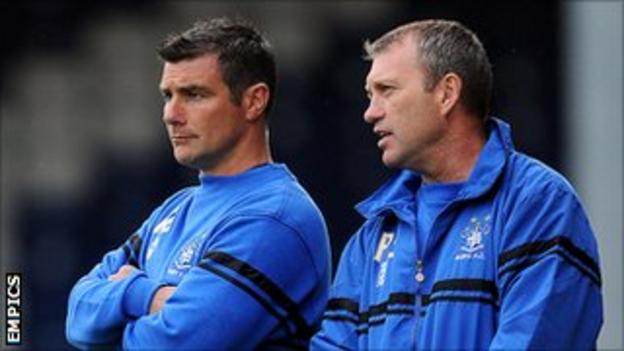 Barker's assistant, Peter Shirtliff, has been placed in temporary charge of the Shakers, who play their first match of the season against Middlesbrough in the Capital One Cup on Saturday.
Bury finished 14th in League One last season, in Barker's first full campaign in charge.
As caretaker manager, Barker had led Bury to promotion from League Two at the end of the 2010-11 season.
Catlin continued: "We didn't want to lose Richie. We saw a talent there and we want to keep the most talented people at the club.
"It wasn't a financial decision. When I was trying to convince him not to go, it always came back to the fact that it was a family decision.
"It's naturally a massive shock, but when you've been in football for a while, you realise that these things happen. The club has to dust itself down and get on with the job."
Barker is the second Bury manager in a row to leave the Shakers for another club. In March 2011, they were on the verge of promotion to League One when Alan Knill left to join Scunthorpe. and Barker took over to finish the job.
"We've got through it before and we'll get through it again," added Catlin. "It's not an individual sport and Richie was part of a bigger team behind the scenes.
"It's no fluke that we keep losing our managers and our players. They're in demand because, as a club, we've got a good infrastructure that breeds good players and good managers.
"The strength is not in the individuals, it's in the club itself."