John Spicer waits to find out Southend United decision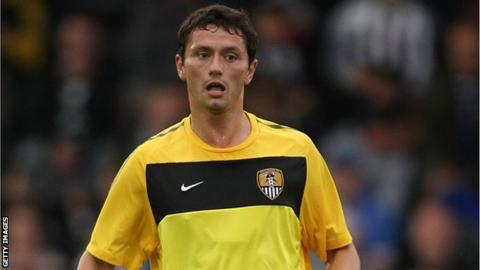 Midfielder John Spicer hopes to find out in the near future whether he has done enough to earn a contract with Southend United.
The 28-year-old has been at Roots Hall for three weeks and scored in Tuesday's 2-1 friendly defeat by Millwall.
"If you try your best and you get a contract at the end of it then happy days," he told the club's website.
"I would like to sign for Southend but I don't really know what the situation is."
He said: "I wanted it sorted sooner rather than later though."
Spicer is a free agent after being released by Notts County but his chances to impress Shrimpers' boss Paul Sturrock in pre-season have been limited by a thigh injury.
However, after seeing his performance against Millwall, Sturrock said Spicer had "staked a claim".
The Scot added: "He has a lack of fitness at this moment in time but he scored a good goal and knew when to pass it and hold onto it. I was very impressed with him."
Spicer began his career with Arsenal's youth team but moved on to Bournemouth, Burnley and Doncaster before joining County in 2010.