Scally says Gillingham may appeal Mark McCammon verdict
Last updated on .From the section Football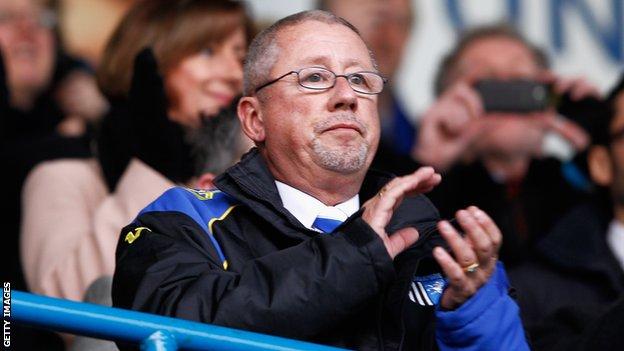 Gillingham chairman Paul Scally claims the verdict in the Mark McCammon racism case was "bizarre" and said the club may appeal against the decision.
"We're talking to lawyers this week and we'll make a decision in the next few days," Scally told BBC Radio Kent.
"It was such a bizarre, extraordinary and wrong decision, in my view, that it affected everyone in the club."
He continued: "Everyone was down because everyone was involved and everyone knew what happened so it wasn't pleasant at all.
"But we have all talked and we are in a positive mode now."
McCammon, 33, claimed the Gills refused him treatment for an injury, docked his wages and fined him for not turning up during heavy snow.
He also alleged the treatment he and other black players received at the club was different from white players.
However, Scally refuted the claim that his club were involved in any form of racial discrimination.
"We know we are an equal opportunities employer and we know we have no issues with black people, white people or any nationality, race or creed.
"That's all that really matters and I think the people that love this club and support it know equally.
He added: "It won't affect us anymore now, but we are going to see justice done and this case is a long way from being over.
"Maybe a different court on a different day would have decided the opposite, but that's something we've got to discuss with our lawyers."