Preston North End name John Mousinho as new captain
Last updated on .From the section Football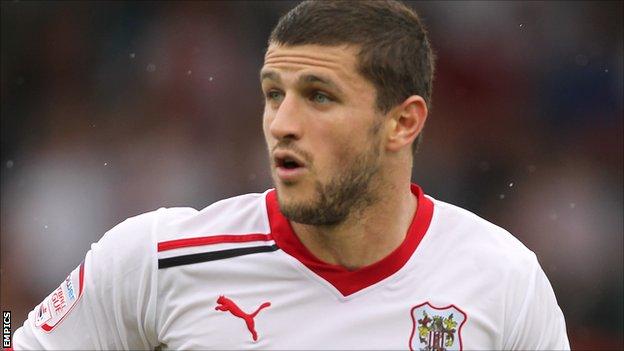 New signing John Mousinho says he is excited at the prospect of leading Preston North End after being named captain of the League One club.
"It was something I really relished from the moment I was made captain against Southport," said Mousinho.
"It was a challenge at the beginning of pre-season and now that I have been named it is really exciting."
He continued: "I'll be especially proud this year just because of the nature of what has happened to the club in the last few months.
"We have a new set of players and a relatively new manager. I think the fans are looking forward to it.
"Now we have a new captain and it is something I am really looking forward to, leading the lads out in front of the fans for the opening game of the season."
Westley, who took over at Deepdale in January, told the club website: "John is a fantastic example to his team-mates in his professionalism on all levels.
"The intensity with which he works and his qualities as a human being make him perfect leadership material.
"Importantly, John knows me well and believes in the way in which I like to work.
"He is brave enough to tackle me and intelligent enough to influence me. He is a fantastic communicator and he is forthright with his opinions. The team will benefit from his strength of character."
Preston begin the new campaign on Monday with a first-round tie at home to Huddersfield Town in the Capital One Cup on Monday evening.