Birmingham defender Fraser Kerr returns to Motherwell
Last updated on .From the section Football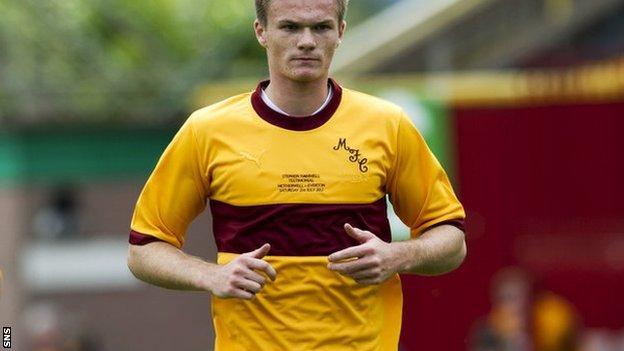 Stuart McCall is hopeful of adding "one or two" new signings after bringing Birmingham City central defender Fraser Kerr back to Fir Park on loan.
The 19-year-old former youth player at Fir Park has signed a six-month deal with the Scottish Premier League club.
A reduced television deal has not been as bad as some clubs had feared.
"We've been telling agents there was no money, but now there might be an opportunity to bring one or two in," said Motherwell manager McCall.
"I am not guaranteeing it, but it would be nice."
McCall will sit down with Motherwell chief executive Leanne Dempster next week to discuss the implications of the media deals redrawn because of Rangers' absence in the top flight.
"The clubs now know what money they are getting, so we might be in a better position," he said.
McCall has not yet decided which area of the park will be his priority for strengthening.
"Obviously, we have lost a lot of experience in the team and Steve Jennings was pivotal in the middle of the park," he said.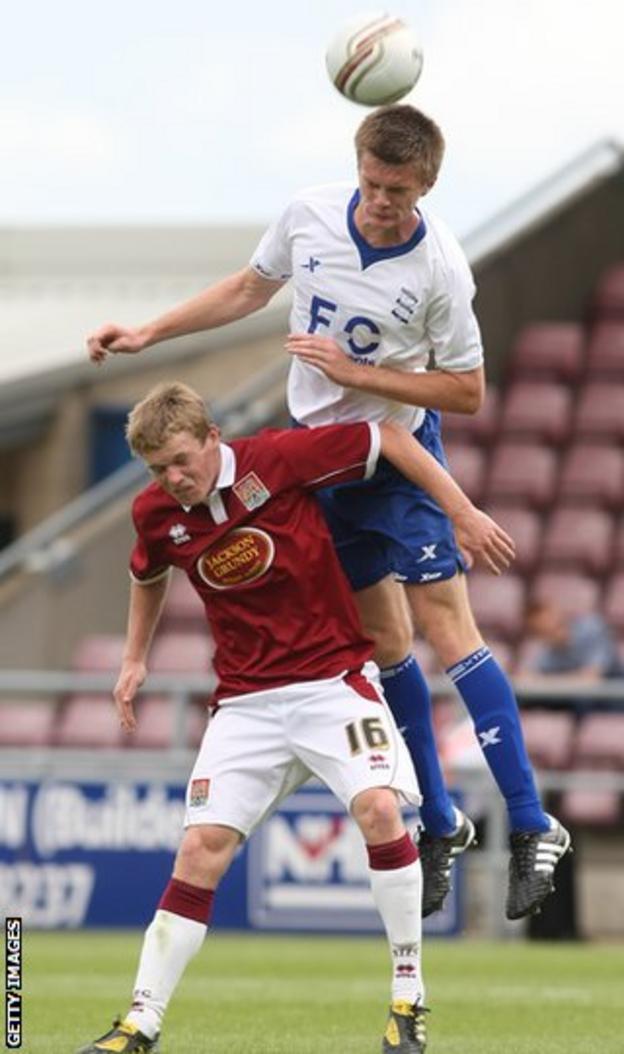 "Having said that, I've been really pleased with Nicky Laws and Keith Lasley as a partnership and we've got young Stuart Carswell and Steven Hetherington who can fill in there."
McCall had moved for Kerr as a replacement for Steven Saunders, who suffered a serious knee injury in training last week having missed most of last season with an ankle problem.
"He is a youngish one again, he's got good pace and strength and he'll be one we'll look to maybe bring through and be part of the first-team squad," said the Motherwell boss.
"We had a couple of problems. Steven Saunders being out injured - he is going to need an operation - Simon Ramsden playing at centre-back and playing well there but can play in other positions if we need it.
"So we just felt we needed a bit of cover in there."
Scotland Under-21 international Kerr has yet to make a first-team appearance for Championship outfit Birmingham and is delighted to be back at Fir Park after spending six years in the youth academy there and playing as a trialist for Well during pre-season.
The East Kilbride-born player moved to the Blues in 2009, initially as part of the English club's academy, and won a professional deal last summer.
"Obviously I spent a lot of time at Fir Park when I was young and it's great to be back home again seeing a lot of old faces again," Kerr told Well's website.
"I know a few of the boys like Stuart Carswell and Josh Watt, so it has been easy to settle in.
"My aim is to try and win a first-team place. I don't expect to just walk into the team at all.
"But I will work as hard as I can in training and, if the chance comes along, I want to take it."