Rangers' Scottish debts settled, claims Charles Green
Last updated on .From the section Football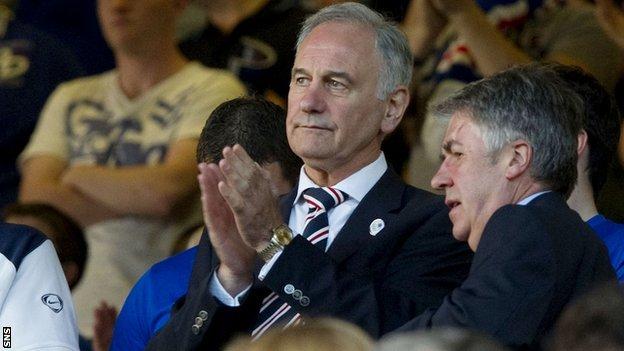 Charles Green claims debts to Scottish clubs incurred by the company that formerly ran Rangers have been settled.
Hearts are due further payment from Lee Wallace's transfer to Ibrox and Rangers say this will be paid next July.
Meanwhile, Frenchman Sebastien Faure and Brazilian Andre Moritz have been training with the club, who will decide whether to offer them deals this week.
Defender Faure, 21, left Lyon this summer, while midfielder Moritz, who holds an Italian passport and would not need a work permit, was most recently with Turkish club Mersin Idmanyurdu.
Rangers have until 1 September to finalise their squad before a year-long transfer embargo begins.
Accepting that punishment and agreeing to pay football debts were part of the agreement that allowed the Green-led consortium to acquire Scottish Football Association membership - the licence required to play league and cup matches.
"These debts were incurred prior to the club going into administration and there was no obligation on the consortium buying the club to pick them up," Green added.
"From the outset, I have made it clear that I firmly believe the correct thing for the club to do is settle these football debts as a priority and we kept our word.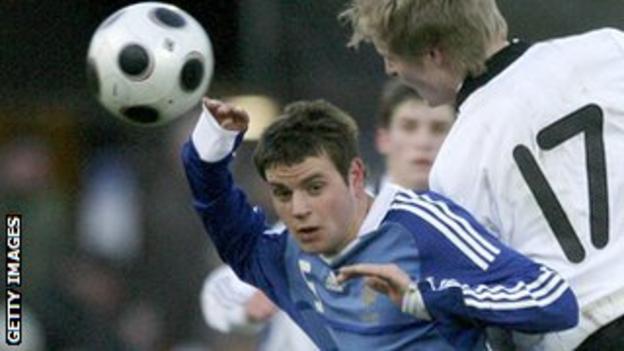 "That is what we have done and substantial funds were lodged with the SFA 10 days ago to be discharged to settle the outstanding debts.
"Furthermore, the club was given a written commitment from the SPL [Scottish Premier League] in May that it would settle an outstanding debt to Dundee Utd.
"It was frustrating to be informed by the SFA several days after they received the funds that they did not wish to be a 'clearing house' and in fact wanted us to settle the debts directly. Arrangements were then put in place by the club."
Green did not clarify the status of debts Rangers accrued to non-Scottish clubs, which include Arsenal, Manchester City and Rapid Vienna.