Shebby Singh apologises for Steve Kean 'sack' comments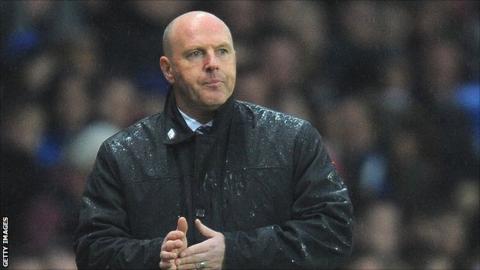 Blackburn's global advisor Shebby Singh has made a public apology over comments he made about manager Steve Kean and midfielder Morten Gamst Pedersen.
On Saturday, Singh suggested if Rovers lost three games in a row early in the season.
He also likened long-serving Norwegian Pedersen to a "pensioner".
But Singh later told the Lancashire Telegraph: "I would like to extend an apology to Steve Kean because some things were said on Saturday."
He added: "I would also like to apologise to Morten Gamst Pedersen for what was said. There are no excuses and Morten is a great character."
Singh, after being appointed by club owners Venky's in June, added that some of the comments may have been misinterpreted.
"I think they [the comments] would have hurt Steve Kean's feelings and, for that, I sincerely apologise," he added.
"Some things are said in jest that don't come across like that when repeated, but I am not making excuses. I apologise for hurting any feelings.
"My blunt honesty also sometimes upsets people and sometimes rubs people up the wrong way.
"I am making efforts to bring the club back to the fans and, in trying to do that, I have gone too far. I am trying to find the middle ground."
Former Rovers striker Kevin Gallacher believes Singh's comments at the open meeting may have been an attempt to "befriend" the club's supporters, many of whom have voiced their concerns and staged protests calling for Kean to be dismissed for much of his 20-month reign at Ewood Park.
Gallacher told BBC Radio Lancashire: "In the job that he's in, he has to be very careful and very political with the words he comes out with.
"It's a double statement that he's come out with regarding the manager and one of the most experienced players.
"He's worked in the media for a few years so he knows how the media works and he knows how supporters work. He has to befriend the supporters and get them on his side."
Singh had previously been critical of Kean in a newspaper column he had written during his time working as a television pundit in Asia.