Plymouth Argyle boss Carl Fletcher happy with 'ugly' wins
Last updated on .From the section Football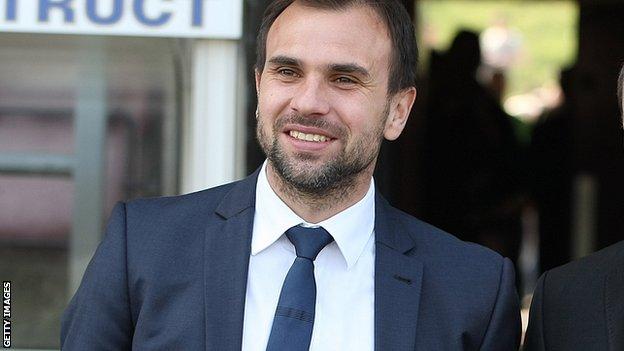 Plymouth Argyle manager Carl Fletcher says he would be happy to forgo playing attractive football to get results.
Fletcher's side begin their season with a Capital One Cup match with struggling Portsmouth, a year after Argyle went through similar money problems.
"I don't think anyone can be bothered how we play football as long as we win games," Fletcher said.
"If you ask every fan, every one will take 46 ugly, horrible games and 46 wins and I'm not different."
And the Argyle boss says he is happy with the squad he has after signing the likes of and Andres Gurrieri.
"We've got a fairly decent mix, got some good options, especially attacking-wise so we're fairly pleased.
"We've said all along it's about the player wanting to be here and if a player only decides to come here on the basis that he gets an extra £50 a week then those kind of players aren't what we want.
"We want them to be here, to do well, improve us and improve themselves and try and do well for the club."