Preston North End make Stuart Beavon offer to Wycombe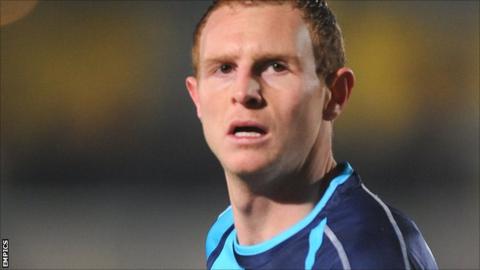 Preston manager Graham Westley is hopeful of completing a deal for Wycombe striker Stuart Beavon.
The 28-year-old scored 25 goals for relegated Wanderers last season.
"We've made a bid, that's no secret," Westley told BBC Radio Lancashire. "We're hoping that Stuart will come here and be part of what we're doing.
"He's a big asset. Negotiations are ongoing, we're hopeful they'll come to a conclusion and it would be great to have him at this football club."
Westley has made significant changes to his squad since the end of last season.
Of the 14 players that were involved in Preston's 2-0 win over Huddersfield in the Capital One Cup on Monday, only goalkeeper Thorsten Stuckmann has appeared for the club before.
But Westley still expects to welcome more new arrivals to Deepdale in the near future.
"There's work still to be done," said the former Stevenage boss. "There are five lads that still need to leave the club and, as those lads go, we've got targets lined up to come in and strengthen the squad.
"It's a long season, there are lots of games to be played, there are going to be form and fitness issues and we need to make sure we've got enough strength in depth to be winning on a consistent basis."
Jack King and Nicky Wroe scored as North End booked their place in the second round of the League Cup, at the expense of last season's League One play-off winners.
Westley continued: "We all knew that it was going to be a difficult pre-season for us.
"We knew that we had a lot of people coming together, trying to learn a new way of playing.
"You're hopeful that you can do it quickly enough to start the season in the right shape. We've got to make sure we don't get too carried away with the performance.
"It was a good start, but we've got to get in the right mindset to start our league campaign in a similar way at the weekend."