Rangers: Charles Green questions non-payment of Dundee Utd debt
By Martin Conaghan
BBC Scotland
Last updated on .From the section Football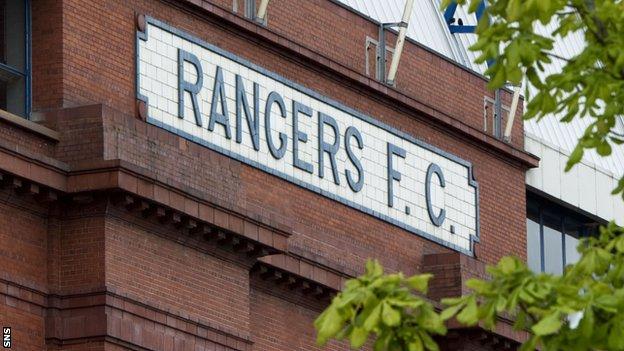 Rangers newco chief executive Charles Green has questioned why funds owed to Dundee United from a Scottish Cup tie last season have not been paid.
Green claims the Scottish Premier League agreed to settle the debt.
However, the SPL maintains that the agreement was made with Rangers oldco and is now void.
"Why the SPL have not paid Dundee Utd the outstanding sum as previously agreed is a question that they need to answer," said Green.
Rangers oldco went into administration in February and filed for insolvency in July due to unpaid debts.
A consortium, Sevco (Scotland) Ltd., led by businessman Green purchased the former company's assets and changed its name to The Rangers Football Club Ltd.
The newco was granted a transfer of the oldco's Scottish Football Association licence with one of the conditions of membership being the payment of all football debts.
In a statement, Green reiterated his previous claim that all debts to Scottish clubs incurred by the company that formerly ran Rangers had been settled.
Green says this was "in addition to agreeing to waive all claims to unpaid fees accrued last season, as part of the five party agreement which was a condition of SFA membership.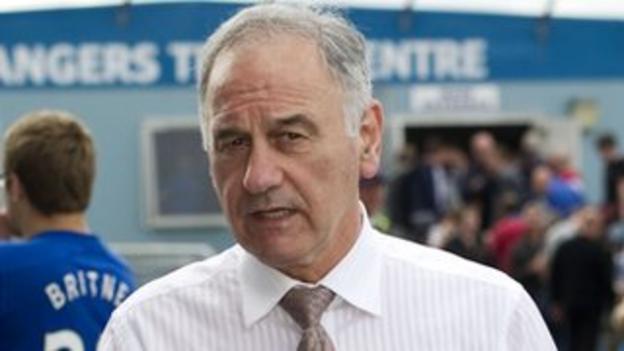 And he added: "A letter from the SPL to the club - dated 18 May 2012 - stated 'The Board decided to accede to the application of Dundee Utd and accordingly, the sum will be withheld from the next sum payable by the SPL Limited to Rangers and the sum will be paid by the SPL Limited to Dundee Utd.'
"We wrote to Dundee Utd on Monday explaining the SPL had previously confirmed they would pay it.
"I spoke to [SFA chief executive] Stewart Regan and his solicitor this morning and provided them with copies of all relevant documentation."
Meanwhile, BBC Scotland has learned Rapid Vienna are still owed for the sale of Nikica Jelavic to Rangers in 2010, although the next payment to the Austrian club is not due until the end of August.
Domestically, Rangers owed: Hearts (£800,000), Dunfermline Athletic (£83,370), Celtic (£40,337) and Inverness Caledonian Thistle (£39,805).
In a financial report produced by the oldco's administrators, Duff & Phelps, Dundee United were listed as being owed £65,981, however BBC Scotland has learned the amount is believed to be closer to £30,000.
English clubs are owed more than £700,000. This breaks down as: Manchester City (£328,248), Chelsea (£238,345) and Arsenal (£136,560).
European clubs are also owed more than £1.6m, including the £1,011,763 due to Rapid. St Etienne are owed£252,212, Palermo are due £205,513 and there is a £150,000 debt to Orebro.