Aston Villa appoint Michael Henke in European scouting role
Last updated on .From the section Football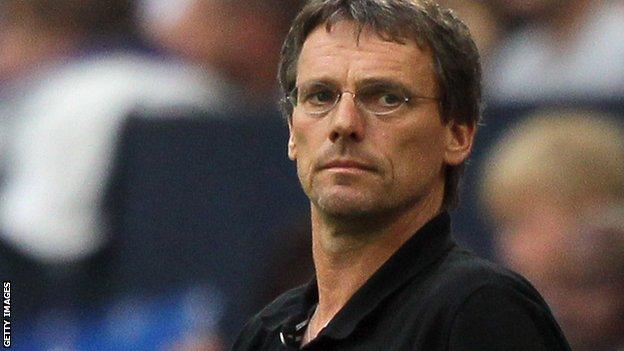 Aston Villa have appointed former Bayern Munich and Borussia Dortmund assistant coach Michael Henke as their new head of European scouting.
The German, 55, coached Villa manager Paul Lambert when he was a player for Dortmund in the 1990s.
He was assistant to Ottmar Hitzveld at Dortmund and Munich when they won Bundesliga and Champions League titles.
"It's great to have a man with Michael's experience and track record to come in to this role," said Lambert.
Henke had a spell in charge of analysis and scouting at Bayern, first under Hitzveld and then Jurgen Klinsmann, before another assistant role at FC Koln.
Lambert added: "I'm delighted that we've been able to bring him here.
"In the European game he has an unbelievable wealth of experience and an enviable network of contacts. It's a great thing for Villa that we have been able to attract a man of his calibre."
Villa are hoping to loan midfielder Jean Il Makoun to Rennes for the forthcoming season and are in talks with the French club.