Preston North End may offer David Healy a return to Deepdale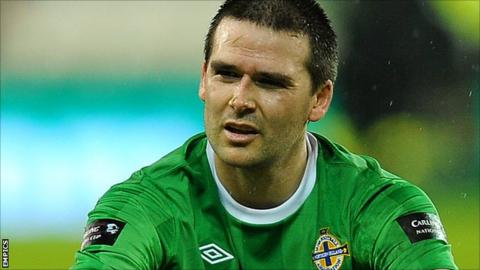 Northern Ireland striker David Healy could return to Preston, almost eight years after leaving the club.
The unattached 33-year-old has spoken with boss Graham Westley about the possibility of joining North End.
Healy's departure in 2004, and his celebrations when scoring against them for Leeds, soured relations between himself and many Preston supporters.
"He's got to a point of his career where he wants to do something about it," Westley told BBC Radio Lancashire.
"He knows he's done wrong by the football club, in the sense of the difficulties when he left and his reaction when he scored against the club.
"He wants to give something back to the football club, he feels he's got a lot to give, he feels he can score goals in League One and make a difference.
"He's been brave enough and big enough to come and say what he's said to me, so I think it would be wrong not to think about it.
"He's a very quality asset and he probably can make the difference that he's talking about. It's one that's in the melting pot and I'm having a good think about it."
Healy, who has spent the last two seasons at Rangers, scored 45 goals in 157 appearances for Preston.
Meanwhile, the club are no nearer to signing Stuart Beavon, after Westley confirmed on Monday that he had made a bid for the Wycombe striker.