Steve Kean: Shebby Singh comments have been disruptive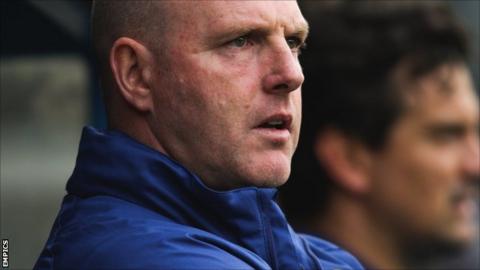 Blackburn boss Steve Kean says the fall-out from Shebby Singh's comments about him has disrupted their preparations for the Championship.
The club's global advisor Singh has issued a public apology for remarks he made about Kean and Rovers midfielder Morten Gamst Pedersen.
And Kean told BBC Radio Lancashire: "It's brought about a lot of disruption amongst the players in a vital week.
"They were very disappointed with the comments."
He added: "Most of the players have come to me individually and it was poignant that they've publicly backed Morten."
Singh had been speaking at an open meeting on Saturday but Kean does not believe he has retracted what he said.
"I don't really think it was an apology," said the Scot.
"There was an apology about feelings being hurt, but I don't really see a retraction being in there."
On Thursday, the Professional Footballers' Association released a statement showing their support for Norway international, who was likened to a "pensioner" by Singh.
"Personal criticism of this nature is never acceptable and the players are shocked that someone from within their club has seen fit to make such comments," it read.
"Whilst accepting that anyone can have an opinion on football, someone in such a position of responsibility should be more mindful of the comments he makes, particularly when you consider what a valuable member of the team Morten is and the great contribution he has made and continues to make to Blackburn Rovers and Norway."
New signing Danny Murphy added: "Speaking on behalf of all the players, I think everybody was hugely disappointed with what was said.
"The lads certainly weren't happy about it. We're together, we stand by each other's side and we back the manager.
"We're at the start of what will hopefully be a successful season. We're looking forward to getting going and that spoiled it a bit.
"I think it's been dealt with, by the players anyway. We've made our line in the sand and we'll move on. Dwelling on negative situations for too long won't benefit us."
One of Singh's comments at the meeting was that if Rovers lost three consecutive games early in the season.
But Kean says he has had positive talks with club owners Venky's about his future at Ewood Park.
"I've spoken with Mrs Desai at length and we had some great conversations at the end of last season," he added.
"She's been very supportive of us building a squad. Everybody wants us to succeed, none more so than me and the players."
Blackburn go to Ipswich for their first game of the season on Saturday.