Giovanni Trapattoni describes Shane Long's behaviour as 'idiotic'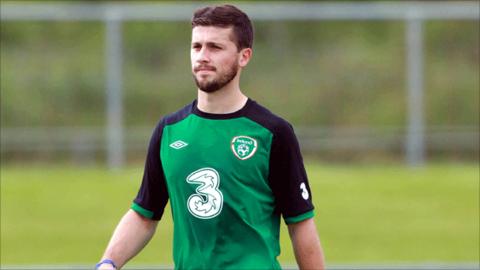 Giovanni Trapattoni has called the behaviour of Shane Long "idiotic" after the striker said he was fully fit to play against Serbia on Wednesday night.
Long had been named in the Republic of Ireland team but Simon Cox came in as a late replacement with Long said to have suffered a calf injury in training.
The West Brom forward told reporters he was fit to be involved after the game.
"He said 'I have pain' and now he says he is fit - that is idiotic. He is no baby," said Trapattoni.
"The doctor was worried, and they did a scan [in hospital]," added the Irish boss, who explained at a press conference that Long had complained of a physical problem following a training match.
Trapattoni said Long had featured in his preferred line-up during the training match and that he had every intention of playing him.
The Italian added: "For me, it is impossible to understand this. He could say, 'I am ready', before the game."
The friendly international ended in a 0-0 draw.
Long is now expected to feature for West Brom against Liverpool at Anfield on Saturday.