Tom Cruise's Torquay debut impresses Martin Ling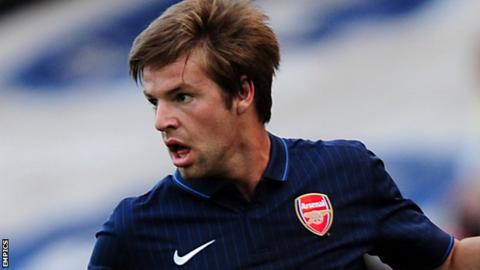 Martin Ling has praised the full Torquay debut of Tom Cruise in their 0-0 draw at Football League newcomers Fleetwood Town.
Cruise, who is normally a left-back, was pushed forward into midfield and impressed his new manager.
"I thought he did a good steady job," Gulls boss Ling told BBC Radio Devon.
"He's a good footballer, his first position is left-back but we know he can play where he did today and we know he can play in midfield."
And Ling says that Cruise's steadying influence on the left allowed Ian Morris to flourish in the middle of midfield.
"Cruise might not be the answer at home as he won't go flying round the outside of people, but away from home he can balance it off a little bit and allow Ian Morris a bit more freedom.
"I thought that Ian, in the second half, started to use that freedom well.
"He missed a great opportunity but he looks a lot more comfortable in there than he did out wide," Ling added.
And the Torquay boss was pleased with the way his side played, having been beaten by Leicester City 4-0 in the Capital One Cup earlier in the week.
"It was a performance that was pleasing in defence, OK in attack, but if we'd have been a bit better in attack we could have won the game.
"But we'd have taken it before the game, coming here was a tough assignment and I think we've answered a lot of questions, especially after the Leicester game."