Kenya unveil Frenchman Henri Michel as new coach
Last updated on .From the section Football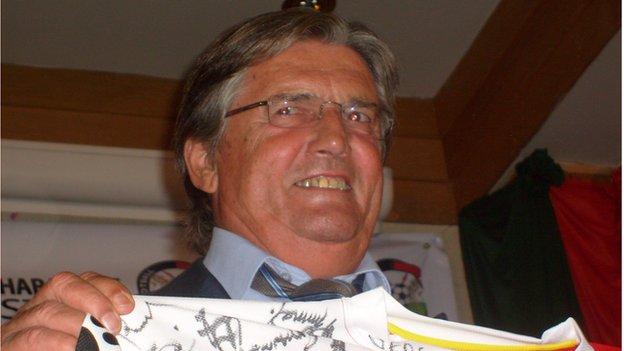 Football Kenya Federation (FKF) has appointed Frenchman Henri Michel as the new coach of the Harambee Stars.
Michel has a wealth of experience in Africa having coached Cameroon, Morocco, Tunisia and Ivory Coast and most recently Equatorial Guinea.
The 64-year-old was also coach of France between 1984 and 1988.
Michel has been given a renewable one-year contract, although FKF chairman Sam Nyamweya would not reveal what targets must be met to extend the deal.
"That is between the federation and the coach," said Nyamweya. "The bottom line is we are building for the future, we are not looking at qualifying for the 2014 World Cup in Brazil - but if we did, that would be a bonus.
"One thing I can assure you is that I will not let anyone interfere with the national coach - not the federation or the government. He will be left to do his job. He needs respect and to be allowed to produce the results."
Kenya are currently bottom of World Cup qualifying Group F with one point from their two matches so far and their next game is a trip to face Nigeria in March.
Michel said: "Kenya's qualification campaign has not started well. We will try to steady the ship. But that's not the essential mission. The essential mission is to foster coherent football in Kenya with the support of the federation, to do things for the long-term.
"I realise that the task is difficult, none of this is easy. But there is a will to build something long-term, and that's interesting to me: to oversee the different categories, from professional football to the youngest."
Nyamweya also wants Michel to play a role in grooming homegrown coaches - an issue that Fifa president Sepp Blatter feels needs to be addressed.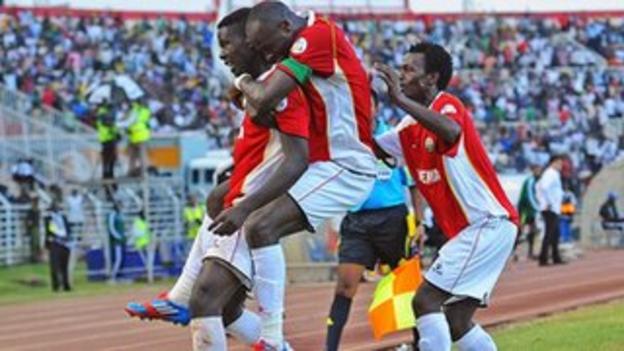 "We have to accept that the local coaches have limitations and need to gain experience. A coach of Henri's stature can help them and we want him to train our local coaches so one day they can take over," said Nyamweya.
"But it will not happen overnight."
One thing that would also help Kenya improve is an injection of money, and Nyamweya is confident that it will come now that Michel is in place.
He revealed: "We were told by the sponsors 'we cannot give you money, you have to employ a coach'. So we have got a new coach and we are very optimistic that sponsors will come in.
"As I am speaking today, we already have sponsors in to cover 50% of accommodation costs - which is amazing - and we have another sponsor who wants to chip in with salaries.
"So sponsorship is not an issue - so long as we have a good coach, we are on the right path, and have success and good structures in place, which we intend to have."
Nyamweya also said that federation's technical committee headed by Elly Mukolwe, considered over 60 applicants for the position.
On the FKF's wanted list were a number of foreign coaches, including Frenchmen Raymond Domenech and Claude Le Roy, German Otto Pfister, and Serbian Ratomir Djukovic.
LeRoy is the current coach of DR Congo and a former coach of Ghana, while Djukovic has also coached the Black Stars.