Oxford United in line for Capital One Cup windfall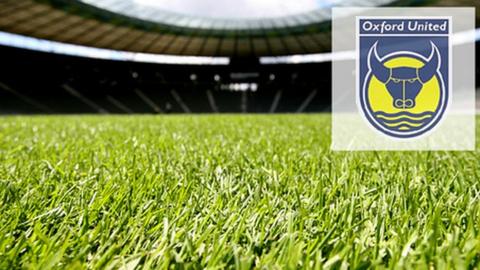 Oxford United chairman Ian Lenagan has said that the U's could be in line for a Cup windfall.
They face Leeds United in the second round of the Capital One Cup, and could be in line for around £50,000 from their share of the gate receipts.
The U's travel to Elland Road on Tuesday for their second round tie.
"The Leeds game will help particularly because we'll probably get something in the order of 15,000-16,000 spectators," Lenagan told BBC Radio Oxford.
Lenagan added: "I would imagine that Oxford United will take 2,000-3,000 as well to contribute to the quality of that game, so we'll make some money from that. We'll probably make £45,000-£50,000."
But Oxford's Johnstone's Paint Trophy tie against rivals Swindon Town will not yield a similar windfall.
Despite anticipating a large crowd for the match, Lenagan said that policing and stewarding costs will be too high to turn a profit.
Oxford and Swindon share a fierce rivalry and matches between the two clubs have usually required a heavy police presence.
Lenagan said: "The most disappointing one is Swindon, because although we'll get a good crowd - perhaps 8,500, something of that order - we actually won't make any money from it at all.
"That will cost us for stewarding and police, probably £40,000, something of that order, so any of the potential profit that we could get from an apparently good draw disappears down the throat of security."