Swindon Town release Alessandro Cibocchi by mutual consent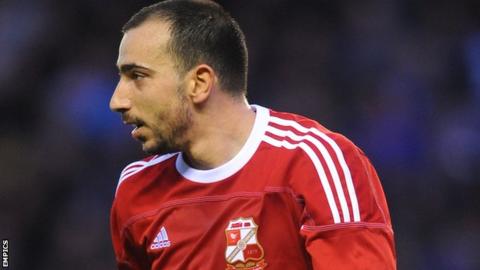 Defender Alessandro Cibocchi has had his contract with Swindon Town cancelled by mutual consent.
The 29-year-old signed a two-year deal at the County Ground last summer, but will now return home to Italy for family reasons.
He made a total of 26 appearances for Swindon last season, 12 of them coming as a substitute.
"I would like to thank all the Swindon fans and everyone at the club," he told the club website.
"Also thank you to my team-mates for the past year I have had with the club because they have all made me feel very welcome and helped me.
"I have enjoyed my time with Swindon Town and wish them success this season."