Deadline day transfers: Premier League best & worst
Last updated on .From the section Football169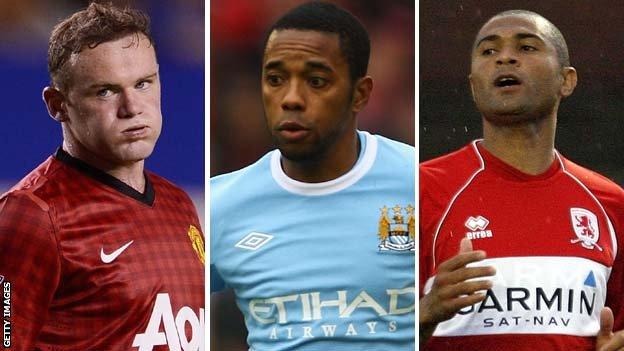 Some transfer deadline day deals may be the culmination of weeks of meticulous planning and painstaking negotiation.
As often as not, however, the final hours of the transfer window are characterised by a mad scramble as managers try to tie up deals and strengthen their squads.
Sometimes a club can grab a bargain, but a last-minute panic buy can also saddle a team with a costly dud.
BBC Sport looks at some of the best and worst pieces of transfer business done on deadline day in recent years.
FIVE OF THE BEST
Wayne Rooney
Everton to Manchester United (£20m, 2004)
What they said: "I am very excited. I think we have got the best young player this country has seen in the past 30 years." Manchester United manager Sir Alex Ferguson.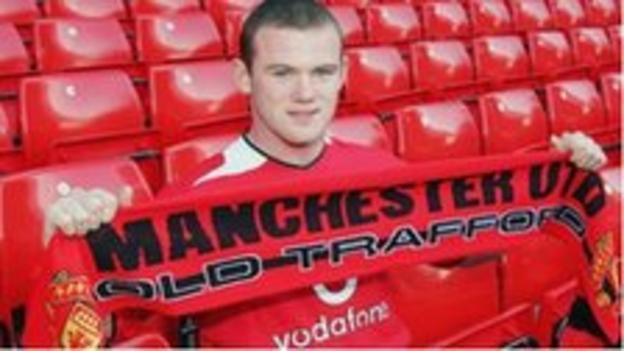 Everton did their best to keep hold of their 18-year-old prodigy but the lure of Manchester United proved too much and Rooney moved to Old Trafford for £20m on 31 August 2004.
Rooney, who signed a six-year deal, immediately hit the headlines with a hat-trick on his debut against Fenerbahce and has been an integral part of the United side ever since, scoring 129 goals in more than 250 appearances.
Having been a virtual ever-present for United, it will be interesting to see whether and how his role will change following the recent signing of Robin van Persie from Arsenal.
Carlos Tevez
Corinthians to West Ham (undisclosed, 2006)
What they said: "It is a massive coup for us. I've no doubt this will give us a real chance to compete with the very best teams in the Premiership and in Europe." Then West Ham manager Alan Pardew.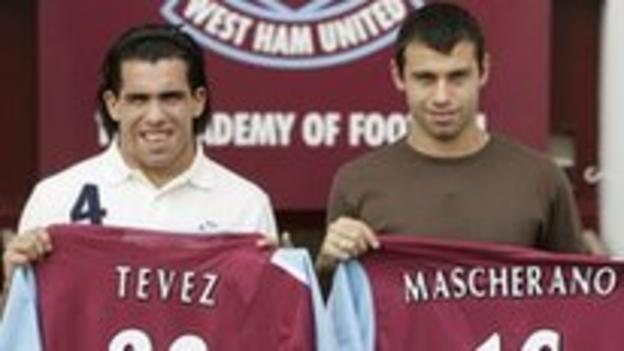 The transfer that took Carlos Tevez and Javier Mascherano to West Ham from Brazilian side Corinthians has to be one of the most unexpected of any window.
The pair had just shone for Argentina at the 2006 World Cup and had been linked with moves to Manchester United, Arsenal and Chelsea. Yet they ended up at the Hammers after the London club agreed a deal with Media Sports Investments, who owned the rights to the two players.
The gamble certainly worked out well for West Ham. Mascherano may have left the club by January, heading to Liverpool, but Tevez stayed and almost single-handedly saved them from relegation, scoring eight goals in their final 10 games. The club were later fined over issues regarding the player's ownership.
Marouane Fellaini
Standard Liege to Everton (£15m, 2008)
What they said: "This is fantastic news for everyone connected with the club. He will have a huge part to play at Everton over the next five years."Everton chief executive Robert Elstone.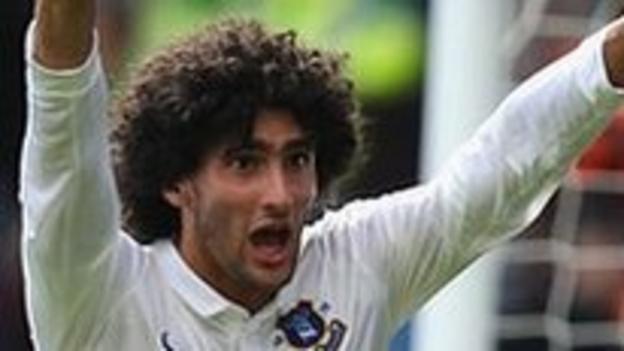 Hair, height and transfer fee - everything about the 6ft 4in Marouane Fellaini was big when he made the move to Everton. He has certainly made a big impact in the Premier League since his arrival, too.
The Belgium international brought some much-needed steel to the Everton midfield but he particularly excelled when moved into a more attacking role.
His attacking partnership with Nikica Jelavic was impressive as Everton finished the 2011-12 campaign strongly and it looks likely to continue to flourish, with Fellaini already scoring two goals in as many games this season.
Danny Murphy
Tottenham to Fulham (one-year loan, 2007)
What they said: "He can split the defence with a single pass and can score goals, so I'm delighted he's chosen to come to Fulham at this stage in his career." Then Fulham manager Lawrie Sanchez.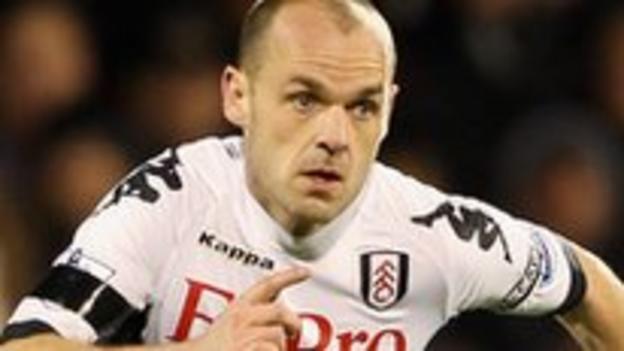 Danny Murphy made the move to Fulham after falling out of favour at Tottenham. The midfielder played a key role in helping his new side avoid what had seemed certain relegation to the Championship, including scoring the only goal in a 1-0 win at Portsmouth that sealed their survival.
Murphy was signed permanently by Fulham in the summer and continued to impress, helping them to a seventh-place finish and the Europa League final.
Jermain Defoe
Tottenham to Portsmouth (undisclosed, 2008)
What they said: "He is a terrific finisher and has always scored goals. With a run and confidence he will show that he is a top, top goalscorer." Then Portsmouth manager Harry Redknapp.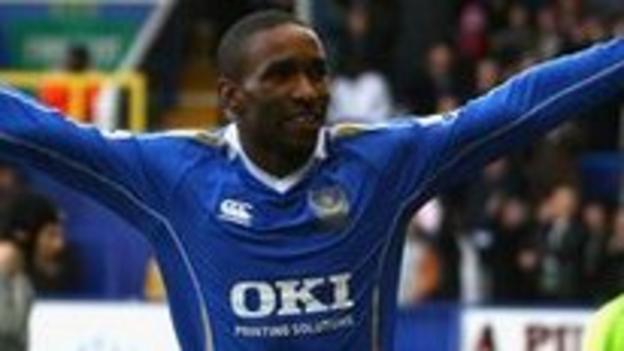 With Jermain Defoe having fallen down the pecking order at Tottenham, Harry Redknapp jumped at the chance to bring the forward to the south coast, paying a fee believed to be around £6m to secure the services of the England international.
Defoe went on to form a formidable partnership with Peter Crouch, scoring a goal every other game.
When Redknapp became Tottenham manager in October 2008, he was determined to bring Defoe back to White Hart Lane and a move was duly competed barely three months later, with Portsmouth making a sizeable profit on what was effectively a one-year loan.
FIVE OF THE WORST
Afonso Alves
Heerenveen to Middlesbrough (£10m, 2008)
What they said: "His goalscoring record in Holland in particular but in Sweden, too, has been prolific. We hope he will reproduce that sort of form for us." Then Middlesbrough manager Gareth Southgate.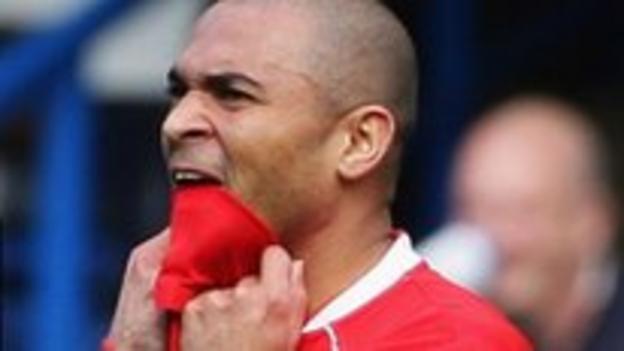 Middlesbrough broke their transfer record fee to bring in Afonso Alves, who had scored 45 goals in just 38 appearances for Heerenveen. But the Brazilian must have forgotten to pack his shooting boots when he moved to England from the Netherlands.
Alves managed only 10 goals in 42 appearances - roughly £1m per goal - with the two Manchester clubs bearing the brunt of his all-too-brief attacking prowess. Alves scored twice against United in April 2008, before bagging a hat-trick in an 8-1 win against City a few weeks later.
Following Middlesbrough's relegation to the Championship in 2009, Alves was sold to Qatari side Al-Sadd.
Andy Carroll
Newcastle to Liverpool (£35m, 2011)
What they said: "It's an incredible amount of money for a guy who's scored 14 goals and had half a season in the Premier League, albeit having done very well and the potential is there." Former Newcastle striker and BBC pundit Alan Shearer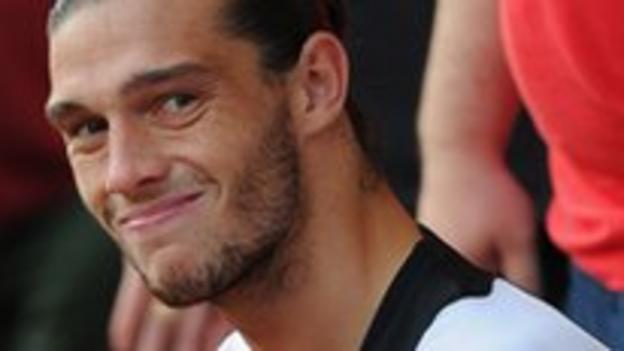 When Liverpool parted with £35m to bring Andy Carroll to Anfield, it certainly raised a few eyebrows. It is to date the biggest fee paid for a British footballer.
With Fernando Torres leaving for Chelsea on the same day, Carroll was handed the freshly vacated number nine shirt. That was a lot of pressure for a 22-year-old - and it perhaps told.
Carroll has struggled at Anfield, scoring 11 goals in 58 appearances, and he has just been loaned out to West Ham for the remainder of the 2012-13 campaign.
Robinho
Real Madrid to Manchester City (£32.5m, 2008)
What they said: "I am absolutely delighted to get the opportunity to work with such an incredible talent like Robinho." Then Manchester City manager Mark Hughes.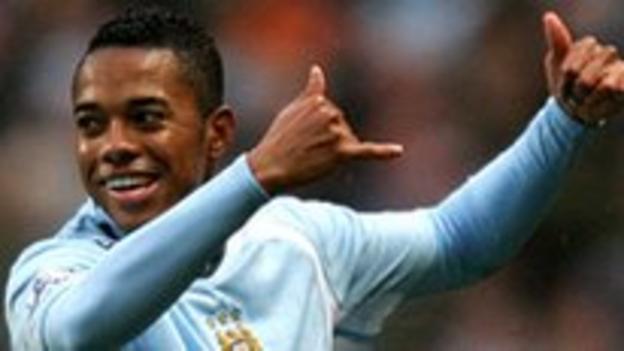 Robinho's signing was meant to be statement of intent for Manchester City. The Abu Dhabi United Group had just completed their takeover of Manchester City and were determined to bring in a raft of marquee signings to show that City were real challengers to their local rivals for the Premier League title.
Robinho made the ideal start to his City career, scoring against Chelsea on his debut before adding 13 more goals to his tally in his first season at the club. However, that proved to be as good as it got for the striker in Manchester. He failed to score at all in the following season before being loaned to his former club Santos.
In August 2010, Manchester City decided to cut their losses, selling him on transfer deadline day to AC Milan.
Benni McCarthy
Blackburn to West Ham (£2.5m, 2010)
What they said: "Benni will be a threat in the last third. He is a player who can score goals and he will be a very good help for us." Then West Ham manager Gianfranco Zola.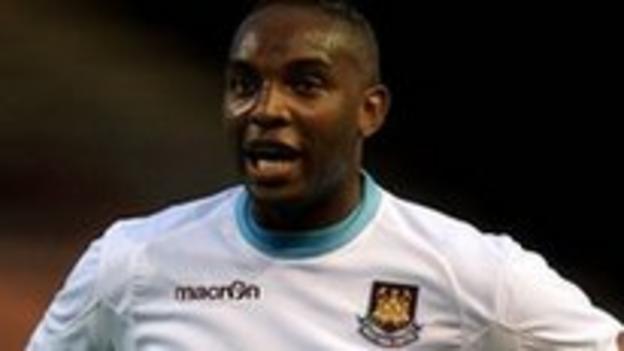 Benni McCarthy's four-year spell at Blackburn had largely been a success as he scored 52 goals in 140 matches before falling out of favour.
Gianfranco Zola had been confident he had secured a bargain, but the South African's time at Upton Park was nothing short of a nightmare for both club and player, as he failed to find the net in 14 appearances.
After little more than a year at the club, McCarthy's contract, which still had 14 months left to run, was terminated for £1.5m, prompting West Ham vice-chairman Karren Brady to describe the player "as a big fat mistake" in her newspaper column.
Paul Konchesky
Fulham to Liverpool (£4m, 2010)
What they said: "One of the very best left-backs in the league and certainly deserving of a place in the England set-up." Then Liverpool manager Roy Hodgson.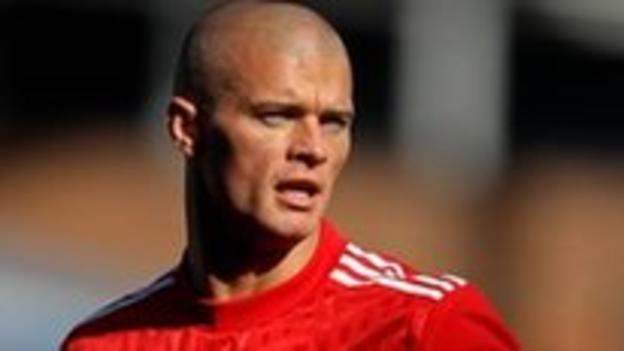 Paul Konchesky had been a key player for Roy Hodgson at Fulham. So when the now England manager began his short-lived reign as Liverpool boss and announced that a new left-back a priority, he always seemed likely to target the full-back again.
Konchesky, who has two England caps to his name, signed a four-year contract on 31 August 2010 but failed to endear himself to the Liverpool faithful as the Reds struggled.
Then, after Kenny Dalglish replaced Hodgson at the start of January, the defender - who had only made a handful appearances for the Reds - was sent out on loan to Nottingham Forest before joining Championship rivals Leicester City.