Cambridge boss Jez George fears bad news on Kevin Roberts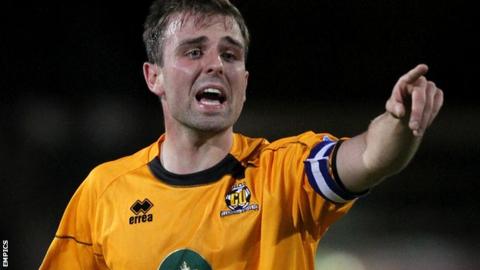 Cambridge boss Jez George is braced for right-back Kevin Roberts being out of action for a prolonged period.
Roberts has seen a specialist about a hip problem but the club are yet to learn the full extent of the injury.
"We won't know the exact prognosis until Tuesday, he will need some further scans but my gut feeling for that is not good," said George.
Roberts, 22, played in the season opener against Forest Green but had to sit out the last two matches.
Jonathon Thorpe is the other right-back on the club's books but he is still at least a month away from returning following knee surgery, so Rory McAuley, normally a centre-back, will continue to fill in.
George told BBC Radio Cambridgeshire: "Jonathon Thorpe has been continuing his rehab and is not a million miles away from fitness but it is still weeks rather than days.
"From having two very good right-backs we lose both."
Cambridge recently allowed a number of players out on loan to gain match fitness elsewhere but George ruled out any further depletion of the squad.
"We can't afford for anyone else to leave the club at the moment," he added.