The Scottish Premier League makes initial payment to clubs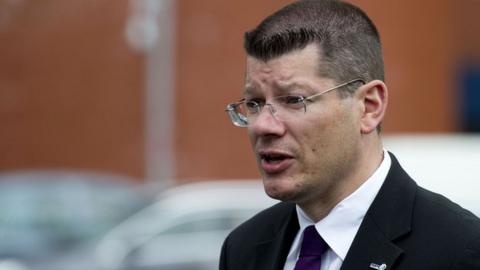 The Scottish Premier League has paid 50% of the monies owed to its member clubs.
The league has also made a payment of £500,000 to the Scottish Football League - the first instalment of an overall £2m due to the league.
Only a week ago the SPL had said it was unsure when money could be paid to the clubs.
Clubs were due to receive money from sponsorship and broadcasting revenues at the start of August.
The delay has been put down to the uncertainty over the future of Rangers over the course of the summer.
The SPL renegotiated its media deals with the broadcasters Sky and ESPN after it was decided Rangers would compete in Division Three.
However, the league had to wait for payment from those deals and a number of other sponsorship contracts.