Theo Robinson reprimanded by Derby County for tweet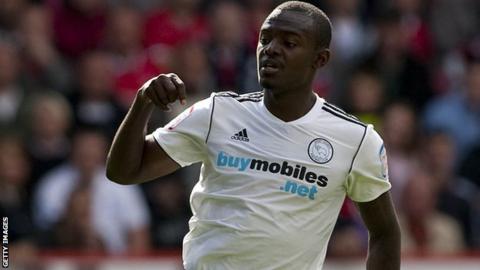 Derby County have reprimanded striker Theo Robinson for tweeting about being dropped before the team was announced.
Robinson revealed he was not in the squad before the Rams' 2-0 defeat by Bolton on Tuesday.
Manager Nigel Clough told BBC Radio Derby: "The lads know the squad an hour or two before [kick-off]. But we don't go broadcasting it to the opposition.
"He's been made aware of his responsibilities and our feelings on them. We'll deal with it internally."
Handling the consequences of players' social media interactions has become a feature of modern management.
"It's something [which has] just come in during recent times," said Clough. "The players all sign up to a rulebook.
"We've been in the process of sorting it out with the FA. We know exactly what we can and can't put in."
The Rams boss went on to dismiss Twitter as having a place in the lives of players.
He said: "I've never been on any Twitter thing and I cannot see one benefit of players being on it.
"If so-called celebrities want to pop on there and tell people what they're having for lunch then that's up to them. But, in sport, especially football, players will find it difficult to stick to non-football issues."