MK Dons chairman Pete Winkelman urges consistency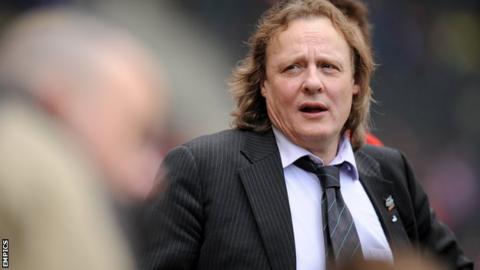 MK Dons chairman Pete Winkelman has demanded "reasonable consistency" from referees after they had a player sent off for the fourth successive game.
Stephen Gleeson, Antony Kay, Alan Smith and Dean Lewington have been dismissed since the start of the season.
However the club contend that only Kay's red card was justified.
"The other sending-offs, I just don't get it and it is really having an effect on our season," Winkelman told BBC Three Counties Radio.
Dons manager Karl Robinson, who declined to speak to the media after skipper Lewington was sent off during
Instead, chairman Winkelman came out to deliver his personal view on the subject.
"We're not a dirty team, we don't play to get people sent off, we don't try to hurt anybody," he said.
The club invited a referee to speak to the players last week and explain the way match officials are interpreting the rules governing yellow and red cards this season.
"This is a big season for the MK Dons. We're finishing our stadium - the stadium everybody said first we wouldn't build, then we would never complete, but like every promise I've made, we have got there - and it's a season I'd like us to finish high in this league," added Winkelman.
"We've got certainly the best squad of players that we have ever assembled at the club, they've got promotion as their ambition and unless we get some reasonable consistency in refereeing decisions, I'm worried that it won't be our season.
"That would be a hell of a disappointment to me."