Matt Bloomfield column: Promotion battles wide open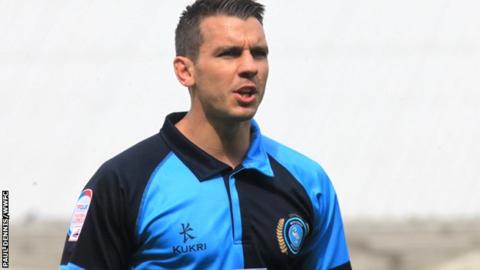 We are a couple of weeks into another season and supporters all over the country will already be assessing where their hopes and aspirations for the next nine months stand.
League One could be the closest that it's been for years. Last season I predicted at the start of the season that the top five picked themselves and I was proved to be correct.
However, this year I don't see it being that way.
After losing at Wembley on penalties and coming so close to promotion in May, Sheffield United will be determined to get themselves into the Championship at the end of the season. They have lost a couple of important players, but will still be a massive force.
MK Dons play some fantastic football and will no doubt be challenging at the top of the league again. Stevenage, meanwhile, have had to rebuild after losing several players who got them into the play-offs last season, and everyone will be intrigued to see how Preston do after such an overhaul of their squad.
Brentford are another team who have plenty of firepower and will fancy their chances of getting into the play-offs at least. The signing of Paul Hayes, who I know from his time at Wycombe, will compliment their strike force and add competition for places.
Out of the promoted teams, Swindon have already stated their intent to challenge at the top of the league and Crawley, Shrewsbury and Crewe are all set up to have a good season as they look to achieve safety in their first season in League One.
In League Two, I think that there are at least 14 teams with realistic hopes of achieving promotion this season.
Gillingham, Fleetwood and Rotherham have all been able to invest heavily in their squads, signing experienced players that know and have achieved promotion from this league before.
Gillingham were able to add Myles Weston to their squad last week and his pace and finishing could prove to be a fantastic addition to their squad.
Equally, Fleetwood's signing of Jon Parkin could prove vital as they look to get out of League Two at the first attempt - his goals and physical presence will be invaluable for them.
Aldershot, Cheltenham, Chesterfield, Northampton, Bradford have all made some exciting signings and teams like Southend, Oxford and Bristol Rovers, who didn't quite achieve what they set out to last season, have all retained strong squads with the hunger to be better this time around.
We have made some good signings ourselves this summer to compliment the squad we already had in place. We know that it's a competitive league and are being ambitious and realistic at the same time.
It's great to have football back, good luck to all of your respective teams.