Adam Johnson tipped to excite Sunderland fans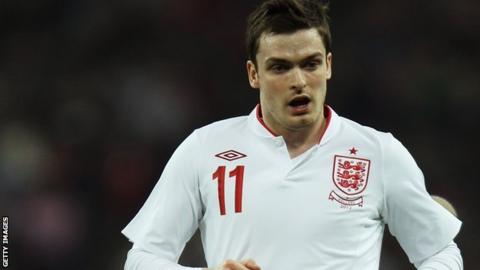 Sunderland manager Martin O'Neill says fans will be excited by the club's new signing, winger Adam Johnson.
The 25-year-old joined the Black Cats last week from Manchester City for a reported £10m.
O'Neill told BBC Newcastle: "I'm delighted he's chosen us. I'm thrilled for the supporters who now get a chance to be excited by him.
"It's a long season and we want him to stay clear of serious injury but he'll be an asset."
He continued: "If he plays like he can with loads of encouragement from all of us, he'll be brilliant."
The Sunderland boss also recognised Johnson's hopes of adding to his 11 England caps.
O'Neill said: "If he's playing more regularly and playing well, it's a big goal of Adam's to play well for his country."
O'Neill added that Johnson's signing, as well that of striker Steven Fletcher for £12m from Wolves, demonstrates the club is keen to build on last season's achievements.
"What we want to do is get some players in," said the manager. "We want to make us a better team for a start. We want us to be a more exciting side. And excitement probably means, at least, goalmouth incidents and some goals.
"We want to try to do better than last season, plus keeping the ingredients that got us out of trouble - that spirit the players possessed, although it faded towards the back end of last season once we had achieved Premier League status - there was a drop off in intensity."