Clarke Carlisle reveals anxiety of waiting for clubs to call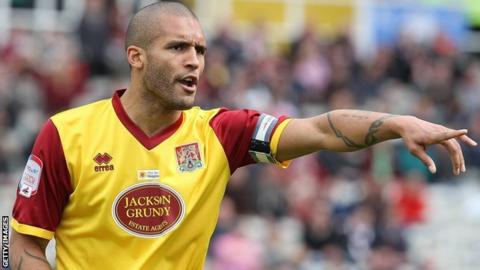 I am one of hundreds of out-of-contract professional footballers currently looking for a club and it is the most uncomfortable situation I've been in.
It is not a scenario I have experienced before and has been made stranger because I had one or two contract offers earlier this summer but turned them down. At the age of 32 and with media opportunities beginning to come my way, I was thinking of retiring.
Ultimately, and especially watching the opening weekend of the season and knowing I'm still very much able to play a good standard of football, I regretted that decision. I got back in touch with the clubs but, having declined their offers in the first place, I learned they had made other plans.
The two offers I received were 80-90% less than what I earned last season but, given how I feel now, I would have taken that. Anyway, it wasn't about finance, I was considering retirement.
Even though this is can be a lonely time for a footballer, I am far from alone in this position. The pool of free agents is growing year on year and this season it is huge because clubs are cutting down their squad sizes. Wage budgets have decreased massively.
Each club and agent I've spoken to say that Football League clubs are intent on reducing their wage bills. Clubs who are expected to be challenging in their respective divisions are not even offering half the salaries they were two years ago.
Clubs are becoming more responsible and business-minded because no-one wants to go the same way as those that have gone into administration.
I'm probably in a more privileged position than some, where retiring and moving into a different industry is an option, but it is a time of real anxiety waiting for the phone to ring; you have no income but you still have bills to pay.
The start of the season amplifies these anxieties because there is that finality about each club's squad. No matter how much training you do on your own, you are always going to be weeks behind the lads who have been doing squad training for pre-season.
It's also very lonely because, as much as you will talk to other players, you don't want to give out an air of desperation. There's always that element of pride and other players in the same position are your direct competition, so you stay a bit intrinsic at times.
At this stage of my career, you get those feelings of insecurity that maybe this is it: this could be your last chance gone.
As PFA chairman, I don't have direct involvement in helping players find clubs, but I do make sure that if anyone needs my number it's readily available. The union has an out-of-contract list that goes out to all clubs, so there is a direct avenue between them and the players.
Funnily enough, I've been a middle man a few times. I assume people think I have a contact for everyone. There have been clubs calling me about other players, which can be quite disheartening as an individual, but that's part of my role at the PFA.
Right now, I'm probably the least confident I've been about my own position, although I'm fit, available and open to offers.
I also know there is plenty of transfer action to come. The window is yet to close and clubs can sign out-of-contract players after it shuts anyway. That might be the time when players like me get a call.