Defender Johnny Black signs for boyhood heroes Linfield
Last updated on .From the section Football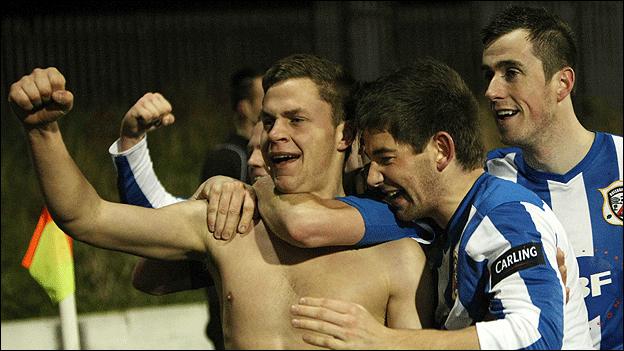 Linfield have signed former Coleraine and Glentoran defender Johnny Black.
The 24-year-old has agreed a one year deal with the league champions and could make his debut in Saturday's Big Two derby with Glentoran at the Oval.
Black is a lifelong Linfield supporter and said he is "happy and proud" to have signed for his boyhood heroes.
"It's really great signing for Linfield, the biggest club in the country. I can't wait to get out there and get the blue shirt on," he said.
Black was contemplating emigrating to Australia and had also been linked with a move to Shamrock Rovers after leaving Coleraine.
However once he was alerted to Linfield's interest, his plans quickly changed.
"I had started to make other plans for my future but when a club like Linfield, that I've supported since I was a young child, comes in for you, you just have to put your other plans to the side," said Black.
"This was such a great opportunity and it was one that would probably never come again, so I have to jump at the chance and grab this opportunity now.
"I want to come here and win trophies and hopefully I can help the club do that this year."
A left-back who likes to come forward, Black will be a good addition to the Blues squad.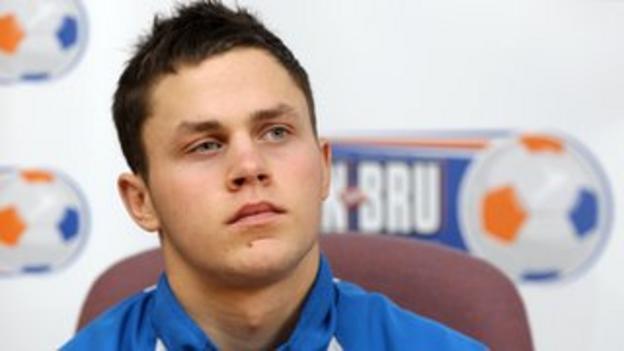 David Jeffrey is delighted with his latest acquisition.
"Lots of players these days when they go to clubs talk about playing for their favourites, but Johnny is vey much one of our own," said the Linfield manager.
"He was a Blueman as a youngster.
"When we talked about the possibility of him coming here, he jumped at the chance.
"He knows the level of competition that is here but he's very much up for that challenge and certainly, we believe he has the ability, the commitment and the attitude to make a most significant contribution to our season."