Truro City court hearing is put back for another two weeks
Last updated on .From the section Football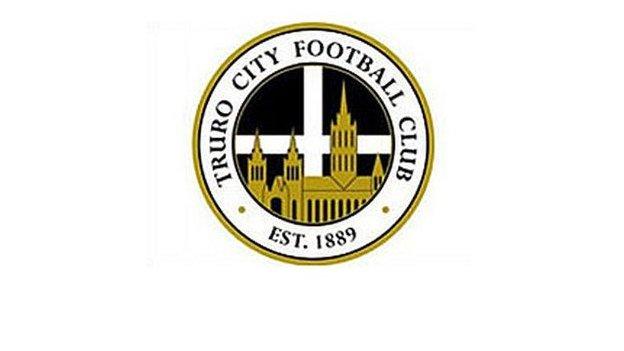 Truro City Football Club have had their hearing over an unpaid tax bill adjourned for another fortnight.
The Blue Square Bet South side are set to return to the High Court to face the winding-up order on 17 September.
In July, the case was initially adjourned for six weeks but the club have failed to clear the tax debt of around £15,000.
The latest reprieve comes after the court heard the club were preparing an application to go into administration.
The White Tigers chairman, Chris Webb, was relieved the court had given them more time.
"I'm very thankful for the court to give us two weeks," he told BBC Radio Cornwall.
"They could have gone another way which would have been very sad for everyone involved with the club."
The two-week window gives an opportunity for a buyer to come in and Webb said there was interest but action was needed quickly.
"Interested isn't good enough," added Webb. "Who's there with the bottle to come and take it over again?
"It's no good saying 'I'm going to do this, I'm going to do that'. Let's have some hard evidence, then take the club over and put some stability back."
The petition from Her Majesty's Revenue and Customs (HMRC) was supported by two other creditors who claim to be owed £40,000 and £645,000.
Lawyers for the club told the registrar that it was unclear whether an administration application had already been made, or was just about to be.
If an administration order is made, then the winding-up petition will then be dismissed.