Legendary Egyptian coach Mahmoud el Gohary dies ages 74
Last updated on .From the section Football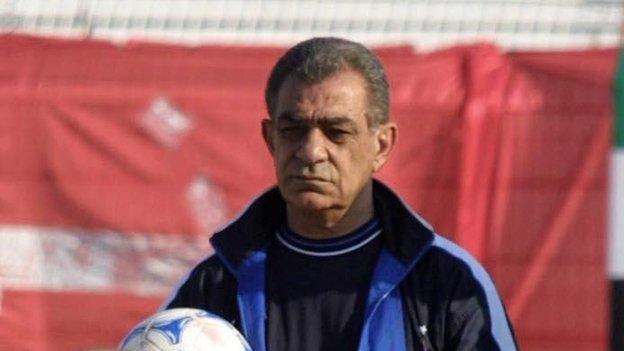 Egyptian football coach Mahmoud el Gohary has died aged 74 after suffering a brain stroke in Jordan, the official MENA news agency said.
El Gohary is considered one of Egypt's greatest football icons and was in charge of The Pharaohs in their last World Cup finals appearance in 1990.
He inspired a pop song after his name for taking the team to tournament in Italy, where his side famously held then-European champions Netherlands to a 1-1 draw.
Known for his resolute defensive tactics, El Gohary also steered Egypt to the Africa Cup of Nations title in 1998.
El Gohary also coached the national teams of Oman, Egypt and Jordan.
He was widely acclaimed in Jordan for leading the country to a quarter-final place at the 2004 AFC Asian Cup. He had been working as an adviser for the Jordan Football Association since 2009.
At club level, he won several domestic and continental titles with Cairo giants Al Ahly and Zamalek, including the Egyptian Premier League and the African Champions League.
He also played for Egypt's top team Al Ahly between 1955 and 1961, but injury forced him to retire.
El-Gouhari is survived by a wife and three children.