Rangers: Ally McCoist defends players switching to Ibrox from SPL
Last updated on .From the section Football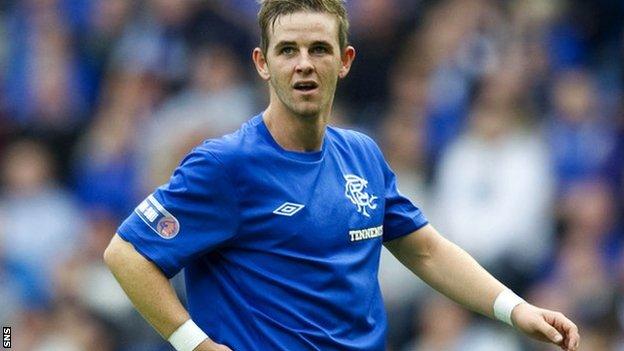 Ally McCoist has defended players who have switched from the Scottish Premier League to Rangers, despite his side now playing in Division Three.
David Templeton was the latest, the winger being sold to Rangers by Hearts.
"They have been accused of going for the money, which is absolute nonsense," McCoist told Rangers' website.
"And, even if it was the case, they are quite entitled to do so because, in any other profession or walk of life, you would look after your family."
Strikers Francisco Sandaza and Kevin Kyle had previously played for St Johnstone and Hearts respectively.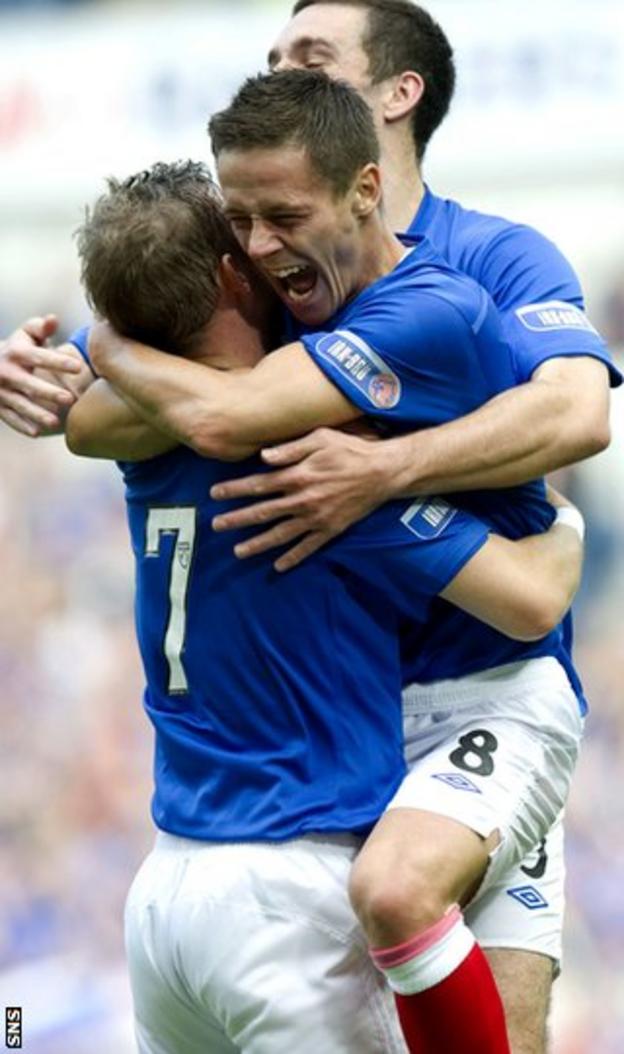 Ian Black, who was booed by some Scotland fans after his international debut sharply followed his move to Ibrox, was with Hearts and fellow midfielder Dean Shiels rejected a new contract with Kilmarnock.
McCoist pointed to the Rangers fans coming out in force to support the club now playing in Division Three as a reason for such decisions.
Another packed Ibrox watched them hammer Elgin City 5-1 and he suggested: "Anyone who would question people coming to this club were perhaps not at the game last Sunday, when there were 46,000 reasons to come to this club.
"The support that they have shown this club is absolutely remarkable.
"I will maybe give people outside this club the benefit of the doubt for being a little bit surprised by what has happened.
"The criticism that some players have had for signing for us is absolutely ridiculous.
"I do respect the vast majority of journalists. You don't always agree with them, but you take their opinions on board.
"But it's interesting to note that the vast majority who had a go at David Templeton for coming don't know the club and have never played the game.
"Now, I'm not saying you have to have played the game to know the game.
"But the point I'm trying to make is if you have played the game at a high level and you do know this club then it is more understandable that these decisions have been made by good players."