Islands agree on eligibility change for Muratti Vase
Last updated on .From the section Football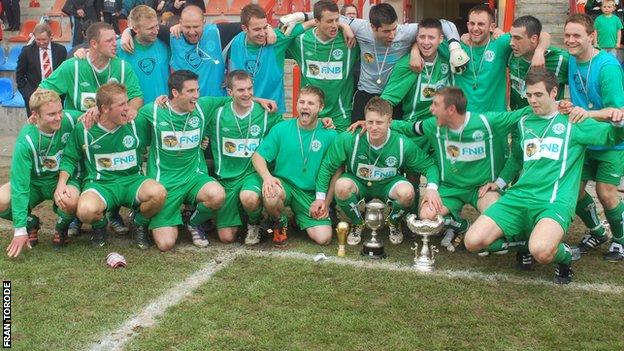 A change to the eligibility rules for the Muratti Vase has been granted, following a request by the Guernsey FA.
In a move supported by both the Jersey and Alderney authorities, players will no longer have to appear for a club in a domestic league to qualify.
Guernsey FC secretary, Mark Le Tissier, is pleased that an amicable agreement could be reached with their neighbours.
"The proposal was a sensible move, given the ongoing success of Guernsey FC," Le Tissier said.
"The rule change means the Muratti competition will continue to be contested by the best players in the island and will guarantee its position as the premier match in Channel Islands football."
The amendment means a player becomes eligible for the Muratti if they play for a club 'affiliated' to the Jersey, Guernsey or Alderney Football Associations.