Mansfield not reliant on Exodus Geohaghon - Paul Cox
Last updated on .From the section Football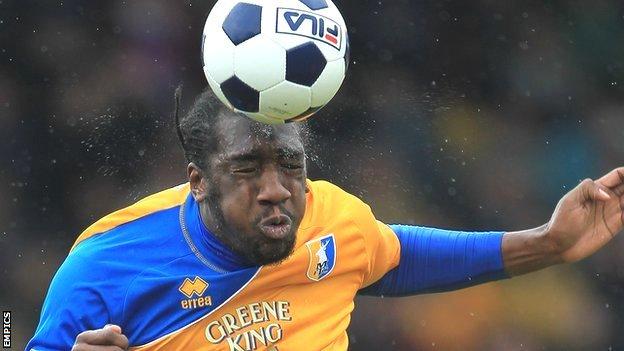 Mansfield Town manager Paul Cox has defended his side's use of defender Exodus Geohaghon's long throw-in and insists they are not one-dimensional.
Mansfield have won two from two since Geohaghon joined, with the defender's throws leading to goals in both games.
Cox told BBC Radio Nottingham: "We're more than a throw into the box, and so is Ex. He has excellent qualities."
The Stags have had a mixed start to the campaign, but they have won four of their last five games since losing their opening two fixtures.
And although Geohaghon's return has been a crucial factor in their last two wins, Cox is adamant his side have plenty to offer as an attacking threat beyond the Geohaghon throw-in.
"We are trying not be over-reliant on it," Cox added. "We have good players who can create. We don't just work on the throws and set-pieces. We work on our open play as well.
"We are not just a one-dimensional team.
"First and foremost Ex is a very good defender and he has a long throw secondly.
"There are lot a of people in this league that are putting the long throw in the box. We even saw it with Chelsea in the Champions League. They put numerous long throws into the box. It's part and and parcel of the game that if you have something in your armoury you use it.
"The difference with Exodus is that he does missile it in and it comes in at such a low trajectory that any mistake in an around the box and it's a goalscoring opportunity.
"The amount of goals scored from set-pieces in football nowadays is unbelievable.
"We've been done for it a couple of times this season and we don't moan about it. We just feel we have to defend balls into the box better.
"Games we have lost this season are where we haven't defended well against balls into the box. It's a massive part of the game.
"The game's all about winning and if we can use something to help us win, then brilliant.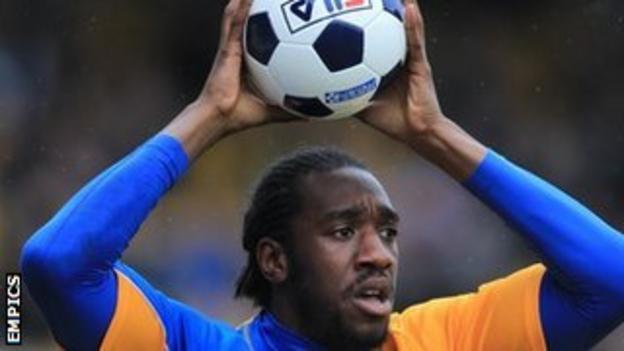 Midfielder Louis Briscoe, whose goal in the 3-1 win over Woking, came about following a long throw from Geohaghon, was in no doubt that his team-mate has much more to his game than the bullet set-piece.
"People say that's all he's got but he's a top player and he has shown that in the last few games," Briscoe said.
"Ex is a good player and that gets taken away from him sometimes because of his long throw.
"We just play our own game and if we get a throw-in we use it. That's the way we approach it. We don't play for free-kicks or throw-ins, we play to break down a defence.
"Having that option people will label us, but we have good enough players and options to break down defences in other ways."