Hibs manager Pat Fenlon targets additions
Last updated on .From the section Football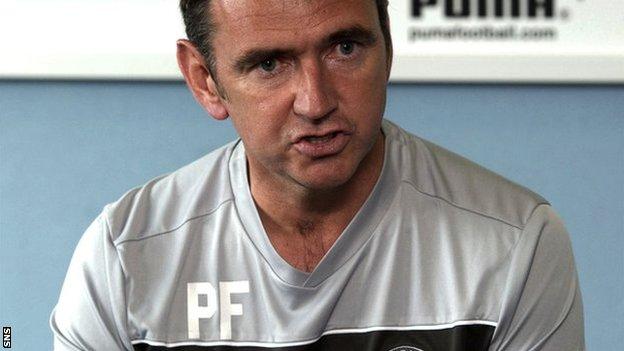 Hibernian manager Pat Fenlon is still looking to add to his squad despite the closure of the summer transfer window.
Fenlon had said ahead of the closure that he needed a midfielder, but no signing has yet materialised.
"There is one area where we are a little bit short and we'll try and strengthen that if we can," Fenlon told his club website.
"There are a lot of players out there and players are still being put to us every day and on a regular basis."
Fenlon promised to overhaul his squad in the summer after Hibs narrowly avoided relegation from the Scottish Premier League.
"We've got to make sure that we can balance the books as well as bring players in," he said.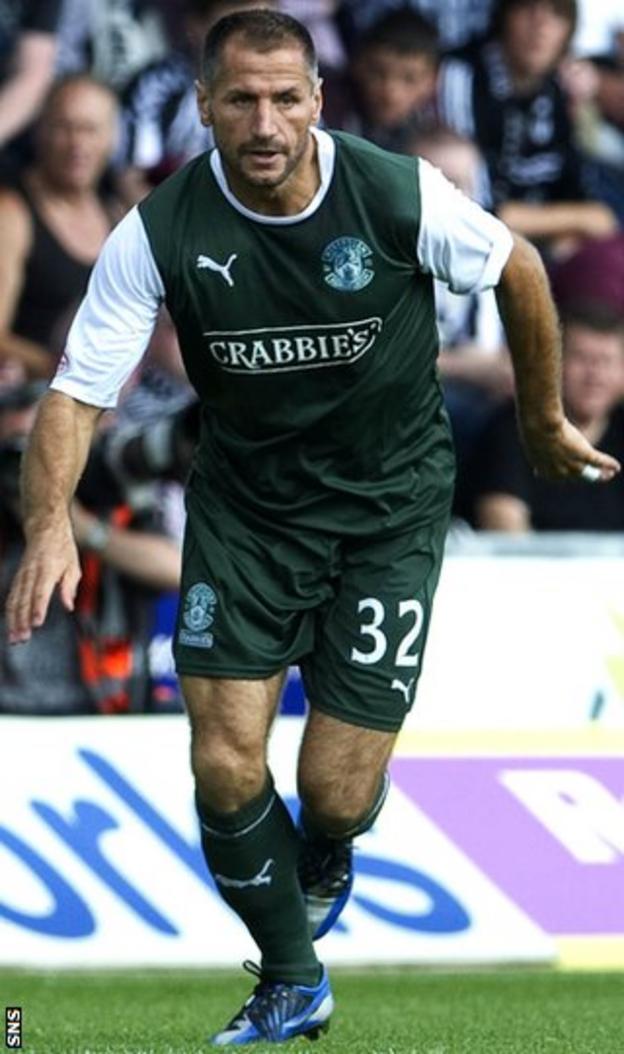 "So far, I think the business we have done has been very good.
"Since the end of last season we said we were going to change the squad around, but we wouldn't sign players just for the sake of signing players.
"I think when I came in last year, we had 29 first-team players. At the moment, we probably have about 19 or 20, so that's a big changeover.
"But I believe the quality we have at the moment is very good.
"We're always looking to improve the squad no matter whether the window is closed or open.
"We've tried to set up our own new scouting network that we are in the process of doing at the moment."
Among Hibs' summer additions were defender Ryan McGivern on loan from Manchester City, Finnish striker Shefki Kuqi, former Motherwell defender Tim Clancy, midfielder Gary Deegan from Coventry City and goalkeeper Ben Williams, formerly of Colchester United.
David Stephens was allowed to leave for Barnet, while fellow defender Sean O'Hanlon was released, with Fenlon revealing that some players left who they might otherwise have given more time to develop had he not had to find money for his signing targets.
"I'm delighted with the squad we've ended up with," added the manager.
"We've got some really good players in there and they're good professionals."
Meanwhile, 18-year-old midfielder Sammy Stanton has signed a new contract that keeps him at Hibs until 2015.