Celtic: Lassad Nouioui dismisses Levante claims
Last updated on .From the section Football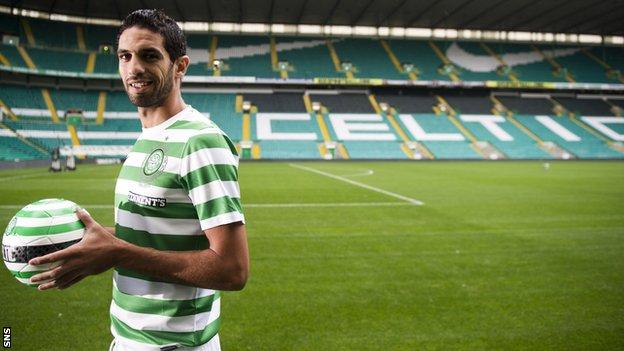 Lassad Nouioui insists that he did not sign anything tying him to Levante before joining Celtic, despite claims from the Spanish club.
The Tunisia striker had been looking for a new club after leaving La Liga outfit Deportivo La Coruna.
"What happened was that Levante got in touch with a French agent of mine just before the deadline," said the 26-year-old forward.
"But I was already in touch with Celtic and decided to sign for them."
Levante claim the player reneged on a deal to join them and insist they have documentation to back up their claim, which they say has left them considering legal action.
But Lassad says the confusion was down to an agent with whom he had worked in the past but no longer.
"At no point did I have any agreement with Levante to become one of their players," he said.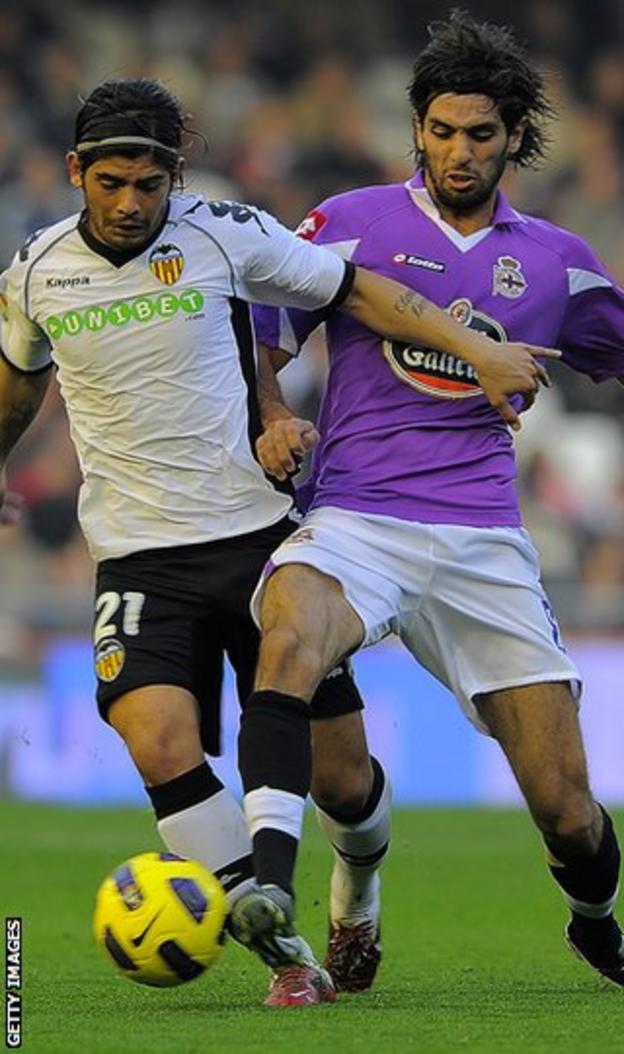 "At no point did I have any close contact with Levante, so I am not worried by this at all.
"Whatever happened happened between the agent and the club, not with me directly.
"I have never ever signed any piece of paper from Levante."
Lassad signed a two-year contract with Celtic and stresses that playing in the Champions League was not the only reason for him being keen on a switch to Glasgow.
"Of course it is interesting and attractive to play in the Champions League, but that was not the main thing," he said.
"The main thing was to move to a different country and try a different league and also to play for Celtic, which is a big challenge with a big club.
"Part of being a professional footballer is to adapt to different styles.
"The type of football played in La Liga is different to the type played here, of course, but I am convinced I will be able to adapt."
Lassad will be in familiar surroundings when he faces old foes Barcelona in Champions League Group G, which also features Benfica and Spartak Moscow.
Asked about the prospects of Celtic causing an upset in the Nou Camp, he said: "In the last three or four years, there hasn't been many teams who have actually won, apart from Real Madrid - but it is not impossible.
"Everybody knows Barcelona is one of the top clubs in Europe, but I do think we have a chance. It is possible to do something.
"It is extremely difficult to play against them because basically you spend most of the game chasing the ball. You run, run, run, so it is very tiring."