Celtic's Georgios Samaras injured playing for Greece
Last updated on .From the section Football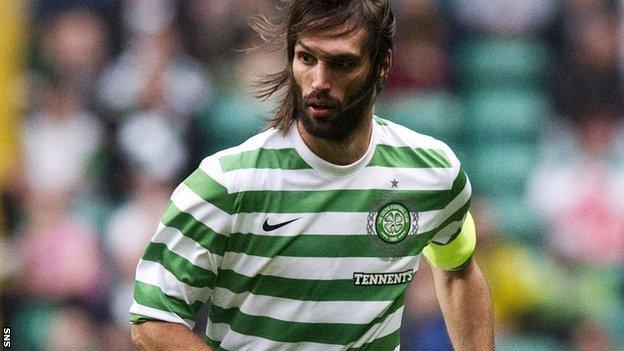 Georgios Samaras's lawyer has criticised Greece's management after the Celtic striker picked up a serious injury against Latvia.
The 27-year-old suffered a suspected dislocated elbow and could miss the start of his club's campaign in the Champions League group stage.
And Gregory Ionnidis said: "He needs an MRI scan and I fear the injury is extremely serious.
"Sammy shouldn't be playing in the first place with his bad back."
Samaras had come on as a second-half substitute with Greece having fallen behind in Riga to Aleksandrs Cauna's 42nd-minute penalty.
He helped turn the game, with Nikos Spiropoulos levelling the scores in the World Cup Group G qualifying opener and Fanis Gekas grabbing the visitors' winner a minute after Samaras was replaced with Sotiris Ninis.
But, although Ionnidis admitted that Samaras made a difference during his 22-minute appearance, he was angry that the striker played at all because he had been doubtful with the back injury.
"Sammy needs to get back to Glasgow asap," the lawyer said on Twitter.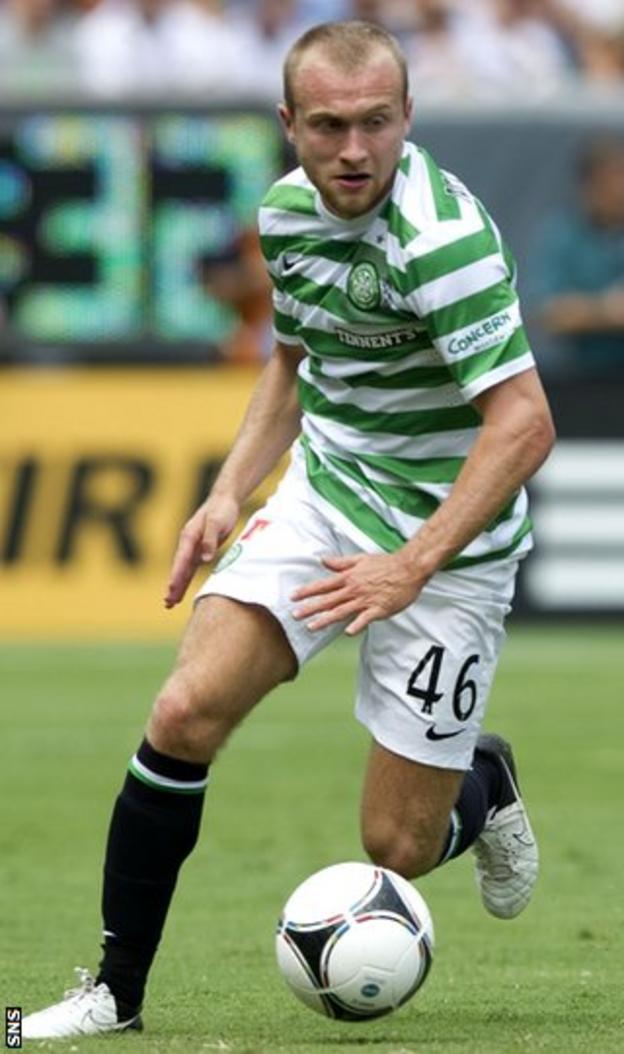 "He is now in terrible pain and his left arm is injured.
"Why did they have to use him?"
Celtic had earlier received some good news about Dylan McGeouch ahead of their Champions League Group G opener at home to Benfica on 19 September.
The 19-year-old midfielder picked up a broken jaw in a friendly against Real Madrid in Philadelphia on 11 August but was delighted to be told he can resume training with the first-team squad earlier than expected.
"Being out for a few weeks has been frustrating as everything has been fine with my legs, but it's been a waiting game with my jaw," he told Celtic's website.
"So hopefully I can get back into training this week and push on and get back into the squad as soon as possible and see how it goes.
"The first week or two was just steady up in the gym on the bike but the last week-and-a-half I have been outside with sports scientist Bill Styles and some of the other staff, doing some running. I have just been trying to get myself as fit as possible, so when I'm back in training, I haven't lost much.
"They've been holding me back a bit in case it gets damaged, which is right.
"It's not worth taking any chances and we will just wait until it sets and then I will get back into it again."