Carl Fletcher 'shell-shocked' at Plymouth Argyle loss
Last updated on .From the section Football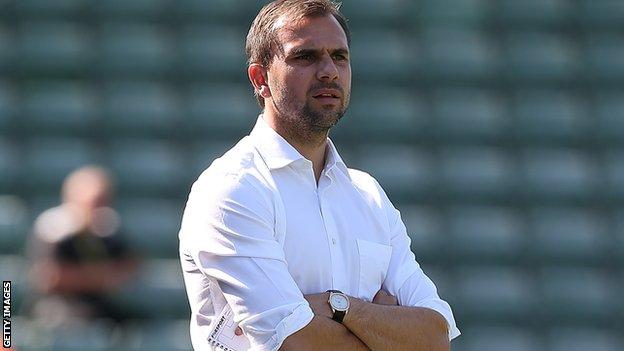 Plymouth Argyle boss Carl Fletcher has said he was left "shell-shocked" after his side lost 3-1 to Port Vale in League Two.
Argyle led 1-0 at half time after a 45 minutes that Fletcher felt was one of their best of the season, but they then conceded three goals after the break.
"We're a little bit shell-shocked, I've come out of the game feeling 'how've we lost that'," he told BBC Radio Devon.
"In the first half we controlled the game and played some real nice stuff."
And Fletcher felt that the equaliser from Jennison Myrie-Williams after 66 minutes hit his side hard.
"We almost got sucker-punched a little bit and from a game that we were controlling and winning we've come out with a defeat," he said.
"It was disappointing that when we lost the goal in the second half we changed our way.
"We need to do the right things, whether we're winning or losing, it's hard to put your finger on it, but losing goals makes a difference."