Celtic 'hit by Rangers' absence' - view from Portugal
Last updated on .From the section Football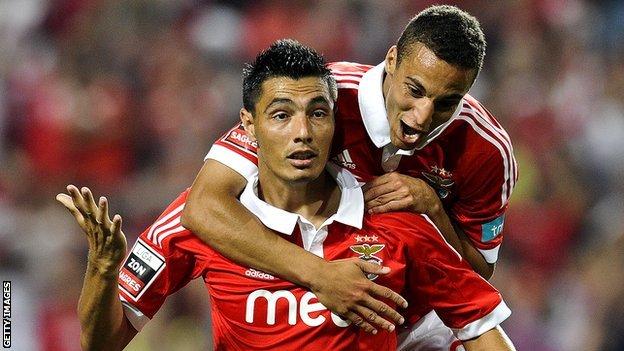 A Portuguese journalist has claimed that Celtic's poor start to the season is down to missing arch-rivals Rangers.
Jose Delgado told BBC Scotland that the view in Portugal is that the Scottish champions are lacking competition in their top flight.
"It's rather curious. I think they miss too much Rangers, that's the only explanation," he said.
"In Scotland, you have two great teams and it seems that one lacks the other and needs, maybe, more competition."
However, Delgado was clear that he felt Celtic would retain their league title over the course of the season.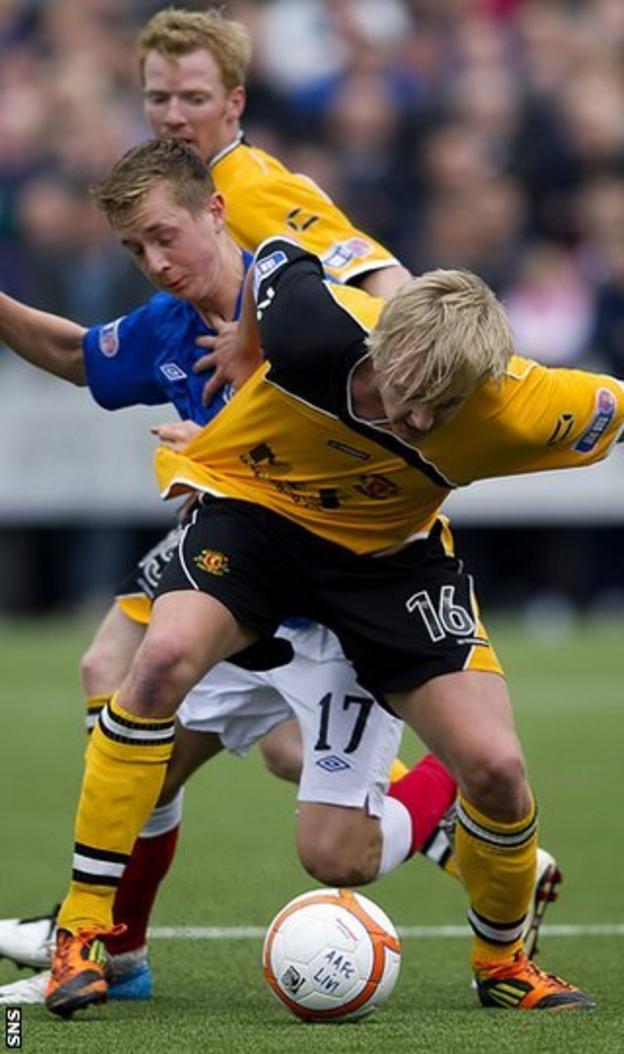 "I'm sure, at the end of the season, Celtic will be the champions of Scotland," he said.
Delgado said that Celtic were not the only ones regarded as having problems at the start of the season as, despite being unbeaten in their first three matches, this has not been regarded as a great start to a campaign by Benfica.
"It's not bad," he said. "They had a draw in their first match, against Braga, who are also in the Champions League, and they've won the other two games.
"But Benfica right now has lots of problems because, on the last day of the [transfer] market, they sold two of their best players - Javi Garcia to Manchester City and Axel Witsel to Zenit St Petersburg.
"The club made about €70m, but the team is not as strong as it was."
The Lisbon side will also be weakened by the absence of suspended right-sided defender Maxi for the trip to Glasgow.
However, perhaps most crucially, they could be without talismanic defender Luisao, the recipient of a lengthy ban for pushing a referee in a pre-season match against Fortuna Dusseldorf in Germany.
Luisao has been handed a two-month suspension and a fine by the Portuguese FA but is appealing the ban.
"He is the captain, he is the boss of the team," said Delgado.
"There is still a doubt if he can play because Fifa can extend the worldwide punishment.
"He is travelling to Glasgow, but there is still the doubt that an email arrives from Zurich saying he cannot play."
Do Benfica expect to make the last 16?
"Yes, Benfica has that expectation," added Delgado. "Benfica was in the quarter-final last year and lost to Chelsea in a very tight match in London
"But let's see how Benfica does. You know, matches between Celtic and Benfica have a long story and they always have the same result - Benfica always lost 3-0 or 1-0 in Glasgow and won by the same result in Lisbon.
"It's very difficult to make any prediction about what is going to really happen."