Manager Lee Hodges calls for Truro City takeover bids
Last updated on .From the section Football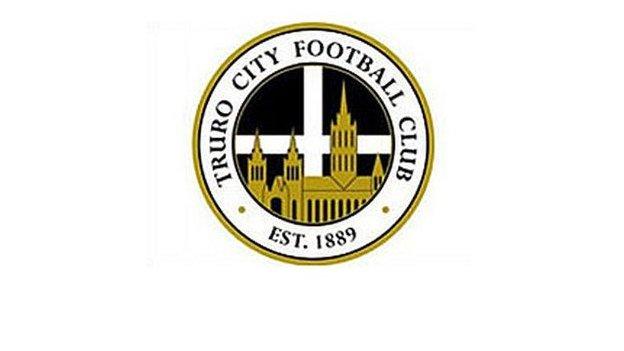 Truro City boss Lee Hodges says it is time for people wanting to buy the financially stricken club to 'put their money where their mouth is.'
"This week I was hoping to hear that people would be really interested in the club," Hodges told BBC Cornwall.
"But nothing could be further from the truth, the people who have said they're interested have gone no further."
Hodges continued: "Being interested isn't any good anymore, we need people to start putting bids on the table and putting their money where their mouth is.
"We go into Saturday's game without anyone trying to buy the club which is such a shame," Hodges added.