Fifa anti-corruption probes facing resistance, says Mark Pieth
Last updated on .From the section Football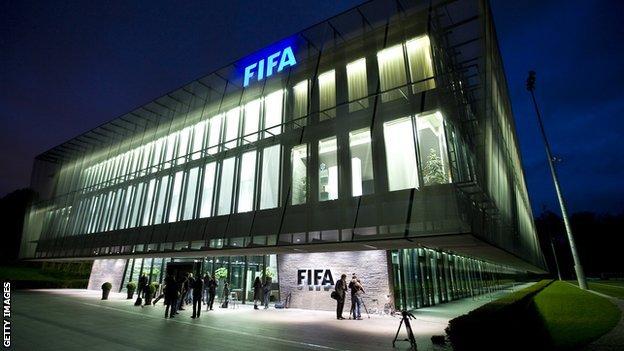 The man given the job by Fifa of investigating corruption within world football's governing body says he is "facing some resistance".
"They have skeletons in the cupboard, that's true."
Fifa has faced a series of corruption claims in recent years.
The IGC was set up in 2011 to look at corruption in football, producing a report in March 2012 that claimed past allegations of corruption within football's governing body had been "insufficiently investigated".
Fifa president Sepp Blatter responded to that report by introducing a new two-chamber ethics committee, but Pieth believes more needs to be done, despite the resistance encountered.
"There are some, usually older people, who don't agree with what is happening," revealed the 59-year-old Swiss professor.
He also warned football is in danger of becoming like boxing with multiple governing bodies "where you have four world champions in the end".