BBC Radio 5 live to attempt footballing world record
Last updated on .From the section Football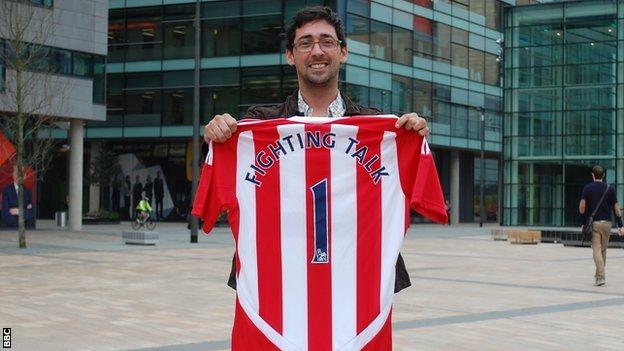 BBC Radio 5 live and BBC Radio Sheffield are to attempt to break a Guinness World Record for the "most players in a five-a-side exhibition football match in a 24-hour period".
Fighting Talk presenter Colin Murray and Robbie Savage of 606 will play in the final stint of the record attempt.
The event will also raise money for BBC Children in Need.
"It's time for the FT panellists to put their boots where their mouths are," Savage said.
"If they don't, then I will because I have been the butt of most of their jokes."
The current record is 441 players in an event organised by Panini Comics in Paris, France, in January 2011.
Murray, who also presents MOTD2 on BBC One, said: "It's great that we are trying to break the world record and all for a good cause, but I am doing it mainly to get a kick at Robbie.
"Hopefully the FT listeners will come along and cheer us on."
On the day, each player taking part in the '5-live-a-side' will get a minimum of 10 minutes on the pitch and the lucky ones will be able to show off their skills against the BBC presenters, celebrities and former professional footballers.
The game will run continuously for 24 hours with Guinness World Record adjudicators keeping a close eye on proceedings.